Arlo Pro 3 Spotlight Camera
The brand – Arlo – is probably no stranger to those who have done a little research on security cameras. Arlo is probably one of the best security camera brands in the market and they offer multiple options for outdoor security cameras.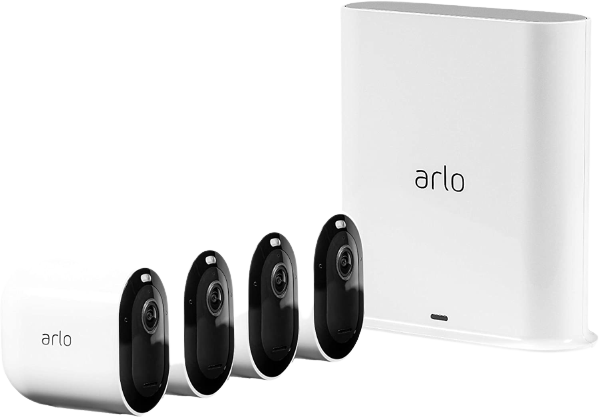 Among those outdoor security cameras offered by Arlo, the most popular choice for many is Arlo Pro 3 Spotlight Camera. That is not without reason. Arlo Pro 3 is probably one of the best all-rounded outdoor security cameras that you can find in the market and it is not hard to see why.
Arlo Pro 3 is considered a security camera system, where the starter pack comes with 2 wireless security cameras and a base station. You also have the option to add on to up to 6 security cameras if you require more coverage around your home.
While Arlo Pro 3 can be used both indoors and outdoors, they are most optimized and useful when placed outdoors as they have an integrated spotlight and smart siren. Arlo Pro 3 is also IP65 certified and weather-resistant, which makes it durable in outdoor conditions.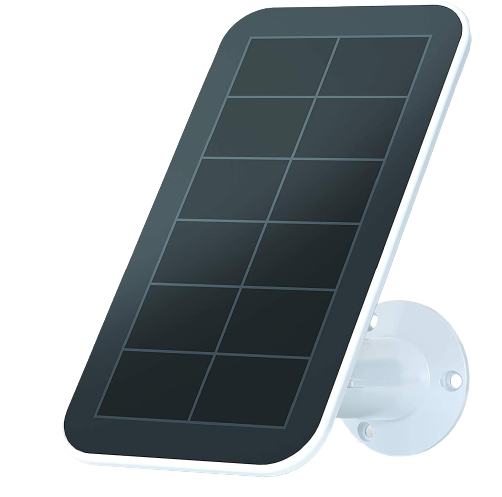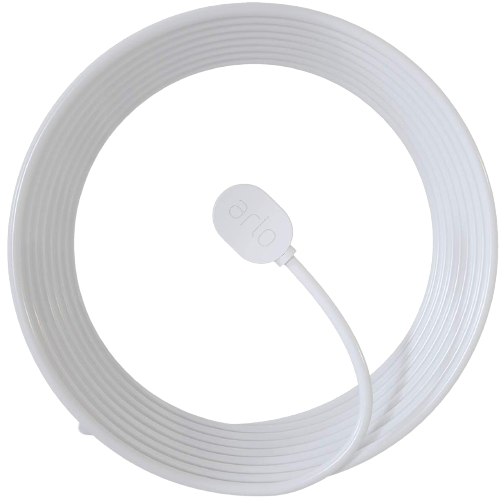 They are wireless and make use of rechargeable batteries to power the security camera. Each charge can last for three to six months before the next charge. Of course, for an extra fee, you can add on a solar-panel charger for solar power charging or connect the camera to a magnetic 25-foot outdoor cable charger if it is near a charging point to save the effort of manually removing and charging the batteries.
The camera can shoot video footage in up to 2k resolution with HDR support, and all images are clear and objects within images are mostly identifiable. You can even zoom in on the video to get sharper details of the objects if need be. The night vision of Arlo Pro 3 is fantastic. It has full-colored night vision and black-and-white night vision that allows you to see the environment distinctly, even in the dark.
The lens of the camera has a 160-degree diagonal viewing angle that allows you to see wider and comes with motion detection sensors that will inform you via alerts or notifications to your connected devices when it detects suspicious movement.
Arlo Pro 3 also comes with a two-way audio capability for easy communication and has smart home integration for most of the smart home systems such as Google Home Hub and Amazon Alexa. The video footage of Arlo Pro 3 is saved locally to the MicroSD or flash drive by sending it to the Arlo base station which is connected to the router for Internet connection.
Otherwise, for a small fee, you can also get the Arlo smart subscription plan that includes video footage saving via cloud storage using WiFi and other additional smart features.
Product Specifications
The package comes with an Arlo base station and at least two (2) Arlo Pro 3 outdoor cameras (options available to choose more)
Weather-resistant and certified as IP65
Integrated with spotlight and smart siren
Wireless, battery lasts for up to 6 months per charge
View and record video up to 2k resolution with HDR, with the capability to zoom in

Comes with either black-and-white or color night vision to see clearly at night up to 25 feet

Wide 160˚ diagonal viewing angle lens for wide coverage
Motion detection sensors that will send alerts to your connected devices
Two-way audio to speak and hear via the security camera
Works with smart home devices such as Alexa, Google Assistant, Apple HomeKit and SmartThings

Store video footage locally by sending them to the Arlo base station

Make use of smart AI technology for advanced motion detection [Arlo smart subscription plan]
Detailed alert/notification choices configured to send to your devices so you can take actions [Arlo smart subscription plan]
WiFi-enabled to allow for the transfer of video footage to the cloud storage [Arlo smart subscription plan]
What We Like
Clear resolution that can record up to 2k with HDR in both daytime and nighttime
160 degrees viewing angle camera lens that covers a wider area
Zooming feature that allows us to better identify the objects in the video
Wire-free to allow for easy mounting, set-up, and moving of security camera anywhere you like

Option to either manually or automatically triggered spotlight and siren that works great to scare off intruders

2-way audio that allows us to listen in and talk back via the camera
Easy to configure and connect the mobile app

Easy to integrate with smart home systems such as Amazon Alexa, Google Assistant, and Apple Homekit

3 months subscription trial for the Arlo smart subscription plan to test out its usefulness before subscribing
Sleek and clean design that does not stick out of the surrounding
What We Didn't Like
Expensive entry price for an Arlo Pro 3 starter pack
Poor video quality under misty and rainy condition
Notification delay from when the motion and sound detection sensors are triggered, to when you receive the notifications from your devices
Delay in loading of video footage, be it real-time or from notifications
Can only log in via one device at a time to view the video footage
Require to pay for a recurring monthly subscription to get better and smarter motion detector sensors
Does not come with cloud storage by default
Battery drains fast if the motion and sound detectors keep getting activated for recording
Manual removal and charging of battery as default method unless you top-up to pay for solar panel or an outdoor charging cable
Base station need to be located near cameras for stronger WiFi signal strength and better connection
Detailed Review
Arlo Pro 3 – Vivid and clear resolution, both day and night
Arlo Pro 3 focuses on what's important and that is the resolution of the lens of the outdoor security camera. Arlo Pro 3 comes with a great camera lens that allows you to record up to 2k in resolution with HDR.
We love that this focus on the lens means that the video footage recorded is clear and detailed, and we can mostly identify any object passing through the camera. While it isn't 4k resolution, it is generally a significant improvement to what other outdoor home security camera offers.
We also like the fact that they offer colored night vision along with the traditional black and white night vision. You can choose either which that you can see clearer. We like the colored night vision better as it makes the objects much more distinguishable and recognizable in the dark. The night vision also kicks in automatically at night so you do not have to manually do so.
Arlo Pro 3 comes with a 12x zoom that allows you to look closer at specific objects which makes it easier for you to identify them. It also comes with an amazing feature called "auto zoom and tracking" that allows you to zoom in on a moving object and follow it. If you notice anything suspicious, you can better observe the object without the need to keep chasing after it in the video.
Arlo Pro 3 – 2 way audio
Arlo Pro 3 comes with 2-way audio that allows you to communicate and listen to the person by the security camera. This is a super great function as you can do all sorts of things with it.
For example, if you are a frequent online shopper, chances are, there will be occasions that you are not at home to receive the parcel. With this 2-way audio, you can acknowledge the delivery and inform the delivery man of the parcel placement.
If you see any suspicious person, you can also use the 2-way audio to warn and scare the person off your property before sounding the attached siren. Otherwise, you can also use it to greet guests if you have unexpected visitors.
Arlo Pro 3 – Spotlight and siren
Arlo Pro 3 camera comes with an in-built siren and spotlight. They both act as deterrents to scare off the intruder during their act. They can be either activated manually, or you can configure them to be activated when a certain action is captured by the motion sensor.
It is especially useful to switch on the spotlight at night when you think it is too dark for recording, even with the colored night vision. You can also remotely switch on the spotlight when you spot some suspicious people hovering nearby your property, to subtly warn them off.
Otherwise, if it is not enough, you can also switch on the siren, which can sound up to 100db to attract attention to your property and scare the intruder off.
Arlo Pro 3 – Motion detection
Motion and sound detection in any camera is a very important function. Done wrong, you will have multiple false positive alerts that will flood the notification bar of your connected devices, and lower your sensitivity to the importance of the alerts. It will also eat into your battery life as motion detection will trigger the recording to start.
Arlo Pro 3 uses infrared technology to detect an object and is tuned to detect side-to-side movement. It can detect motion from up to 23 feet away, which is a larger distance than most outdoor home security does.
You can adjust the motion sensitivity settings from low to high using the Arlo app. You may notice that you may not get accurate alerts and recordings if you have high human traffic or animal passing through the camera lens.
If you are looking for more accurate motion detection, you can consider subscribing to the Arlo smart subscription plan. With the plan, it gives better motion detection by allowing you to draw out custom monitoring zones from the area monitored. It also uses AI to do better motion detection where it can differentiate between humans, animals, and objects.
Arlo Pro 3 – Notifications
By default, you will get notifications to your connected devices or smart home systems whenever the motion and sound detection goes off. You can access the live feeds once you receive the notification to view the video footage.
However, there is a delay of about 30 seconds from when you receive the notifications to when you load up the video footage. You will probably also experience the same if you just wish to view the live feeds without any notifications.
The notifications can get irritating if the motion and sound detection keep triggering due to false positives. If so, you can get the Arlo smart subscription plan to get varied motion detection alerts.
For example, the Arlo smart subscription plan comes with smart package detection where you can get customized alerts for when it detected package delivery rather than suspicious activity.
You can also get more specific and advanced alerts such as an animal, vehicle, and human detection rather than generic alerts, so you can mute away those alerts that are not important to you instead of wasting time checking on them.
Arlo Pro 3 – Storage
Arlo Pro 3 comes with local storage where you can insert an SD card or flash drive to store the video recording when the motion detection is triggered. The video footage is saved by sending them over to the Arlo base station.
If you wish to view or store the videos online, you can get the Arlo smart subscription plan that comes with cloud storage. This plan allows you to view video footage up to 30 days before. Similar to local storage, the videos stored on the cloud storage only contain those that are triggered by the motion detection.
Arlo Pro 3 – Arlo smart subscription plan
As with any Arlo products, Arlo Pro 3 comes with an optional Arlo smart subscription plan that you can sign up for, which comes with additional features and cloud storage that can be accessed via the Arlo mobile app. Some of the functions of the Arlo mobile app include:
Live video streaming – where you can view real-time footage of your home surrounding
Smart object detection – which can differentiate between animals, person, or object using AI technology
Customizable alert notifications – which you can configure to notify you of suspicious activities
Define activity zones – where you can draw the areas you wish to monitor that the camera captures
30 days of cloud storage – where 30 days of past video footage history of triggered alerts are stored for your references and viewing
All these features help you to get instant announcements of potential intrusion or abnormal activity that you can immediately respond to. The in-built smart technology also helps to reduce false positives, so you are sure that the alerts you receive are of higher importance.
The only concern is that there is a recurring monthly fee involved that is $2.99 monthly for a single camera and $9.99 monthly for up to 5 cameras. While it is not expensive at first glance, the costs do add up over the months.
If you are unsure of its usefulness, do not worry. Every purchase of Arlo Pro 3 comes with a free 3 months Arlo smart subscription trial that you can try to determine if you are able to benefit from its features.
Arlo Pro 3 – Mobile app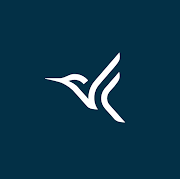 Arlo security cameras come with a dedicated app to which you can connect the camera to. With this application, you can get instant notifications and alerts when the motion and sound sensors are triggered. You can also view live feeds and listen to the audio to assess the risk of the alerts.
You can download the app on either the Android Play Store or the Apple Store.
The Arlo app is very user-friendly and easy to set up. From the app, there are many options to configure to get the best experience. You can also use the app to communicate to the person on the other side of the camera, which is really cool.
However, the video streaming to the live feed tends to load slow, and you will experience delays of around 30 seconds from app launch before you can the video feed open up. There is also a delay between when the motion sensor is detected, to when you receive the notifications from your connected devices.
Our Verdict
We love this outdoor home security camera. It has everything that an outdoor home security camera needs. From clear 2k resolution with HDR to smart motion detection to wide 160-degree viewing angle to clear-as-day colored night vision capability, Arlo Pro 3 has it all.
Arlo Pro 3 is wire-free, which makes it great to place it anywhere around the house. They use magnetic mounts so installation and adjustment of the camera are easy even for a novice.
Not forgetting the fact that it comes with a bright spotlight that helps to scare potential burglars away and a loud siren that will help to deter and spook intruders from breaking into your house. We also love that it also comes with two-way audio that allows you to communicate via the camera when there is delivery or to warn against potential thieves.
The main concern for Arlo Pro 3 is the price point. Even at entry-level, Arlo Pro 3 comes equipped with a full security system of 2 Arlo Pro 3 cameras and an Arlo base station. This makes their price marked towards the steeper end, and you would need to fork out extras if you are looking to get the add-ons to go with it.
In addition, in order to unlock additional features, you would need to pay for a recurring monthly Arlo smart subscription. However, we need to note that safety has no price and it is a reasonable price tag for the number of features that you get in return.
Arlo Pro 3 is a great camera that is good for providing surveillance on your home while you are not around, and also great for monitoring wildlife that accidentally stumble upon your property. It is definitely an all-arounder, greater starter outdoor home security camera that provides the most functions.
Images of video footage
Day view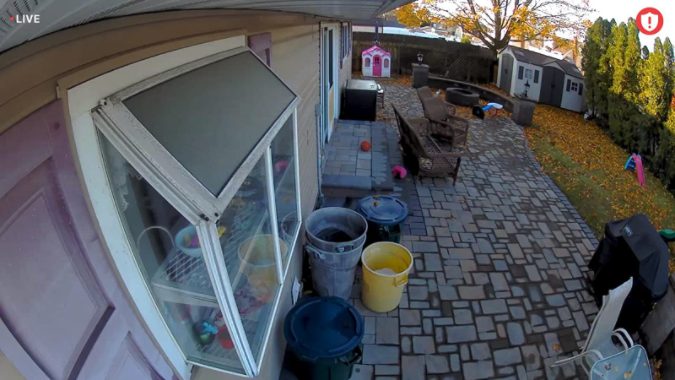 Night view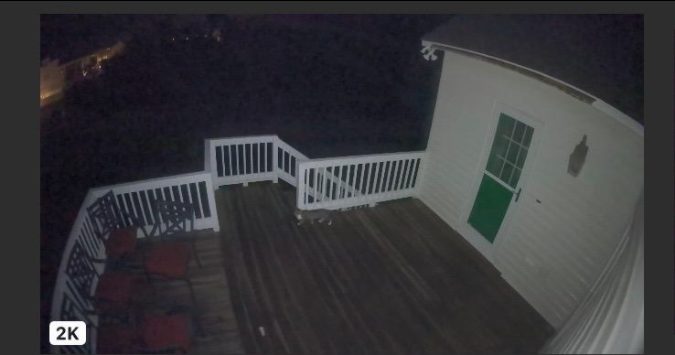 FAQs
Does Arlo Pro 3 come with 24/7 continuous recording?
By default, Arlo Pro 3 does not come with 24/7 continuous recording.
If you are using local storage such as an SD card or flash drive or have subscribed to the Arlo smart subscription plan that comes with cloud storage, you will only be able to view the videos triggered by motion or sound detection.
You will only get full 24/7 continuous recording to the cloud if you subscribe to the continuous video recording (CVR) feature on top of the Arlo smart subscription plan.
Unfortunately, there is a cost involved. You can view historical video recordings for up to 14 days for $9.99 per month or up to 30 days for $19.99.