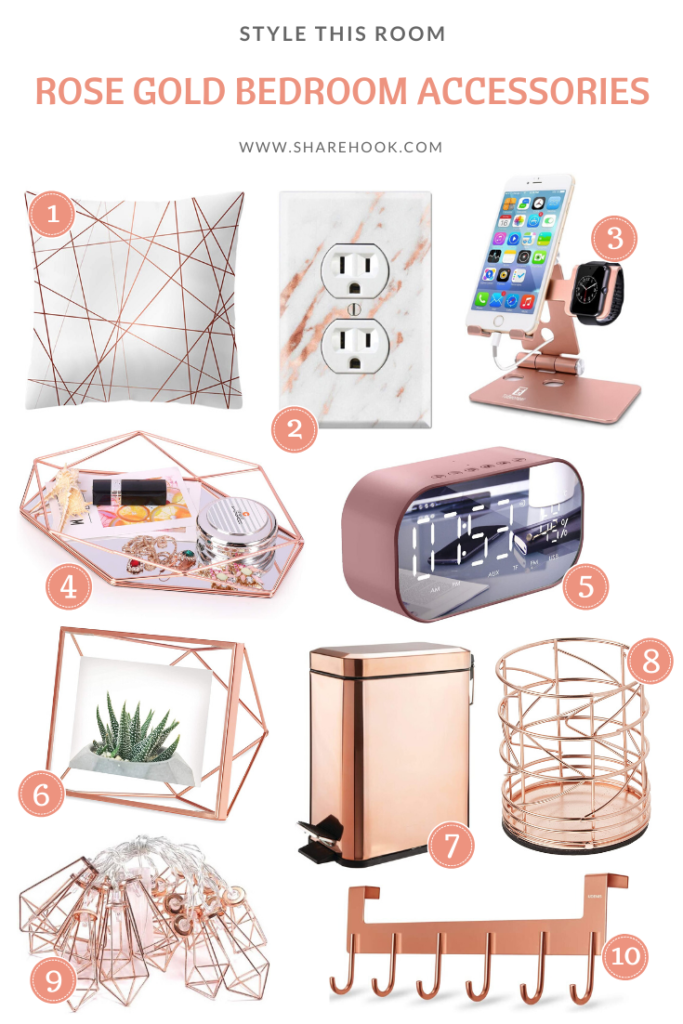 ---
Rose Gold Square Cushion Cover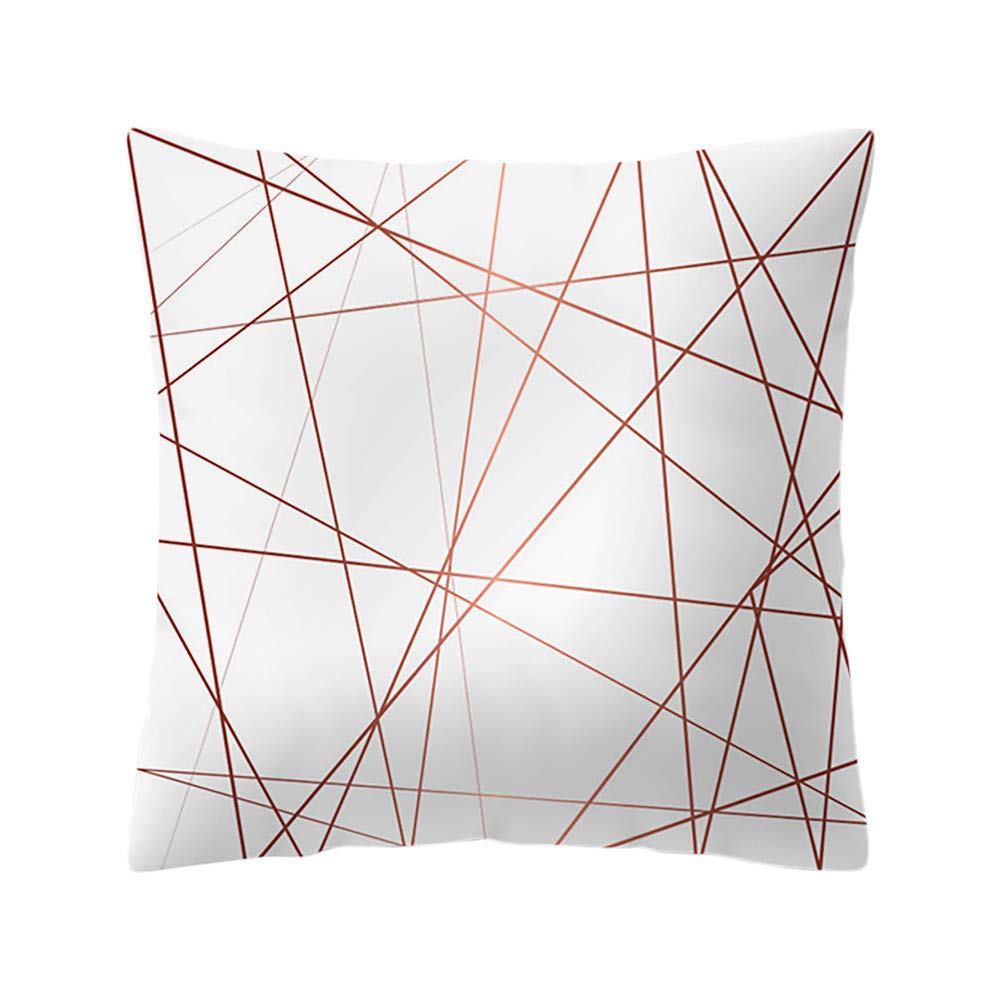 Dress up your cushion with this rose gold cushion cover as a Christmas special or as an everyday look for your bedroom or couch.
---
Marble Rose Gold Outlet Wall Plate Cover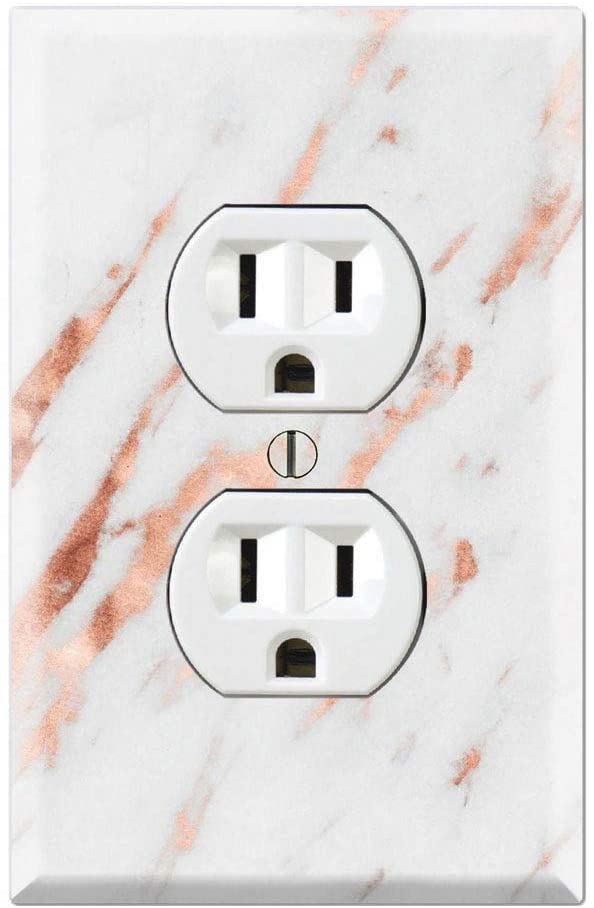 Blend in unsightly wall plate with this rose gold wall plate cover if you have a pink or rose gold room decor.
---
Adjustable Cell Phone Stand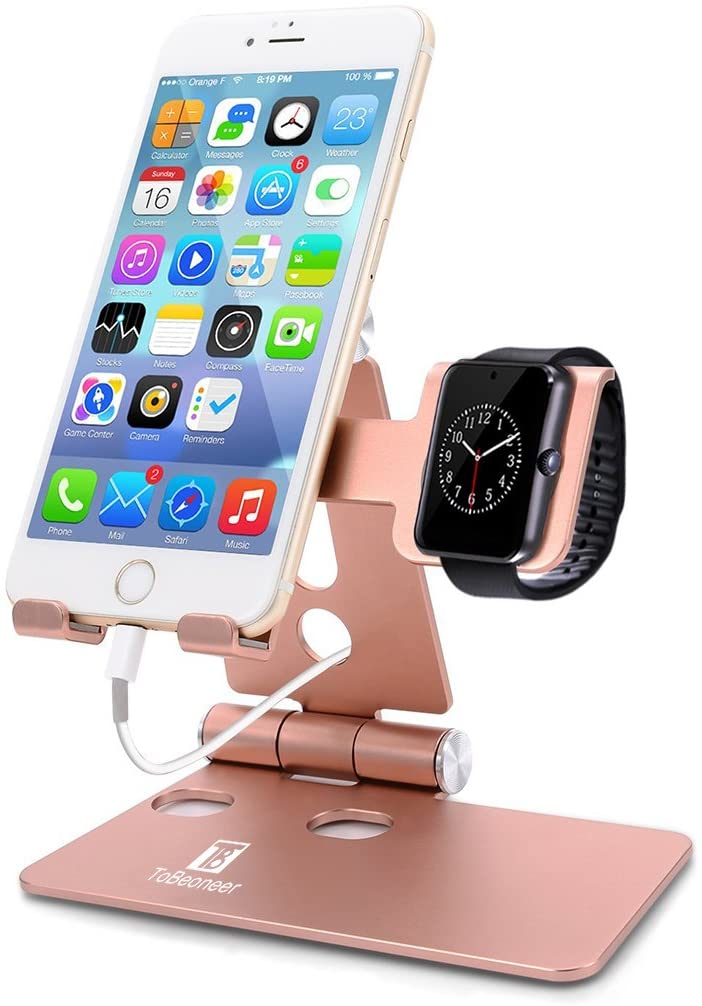 Easily find your mobile phone and smartwatch in the mornings by placing them on this cell phone stand every night before sleep.
---
Rose Gold Geometric Decorative Tray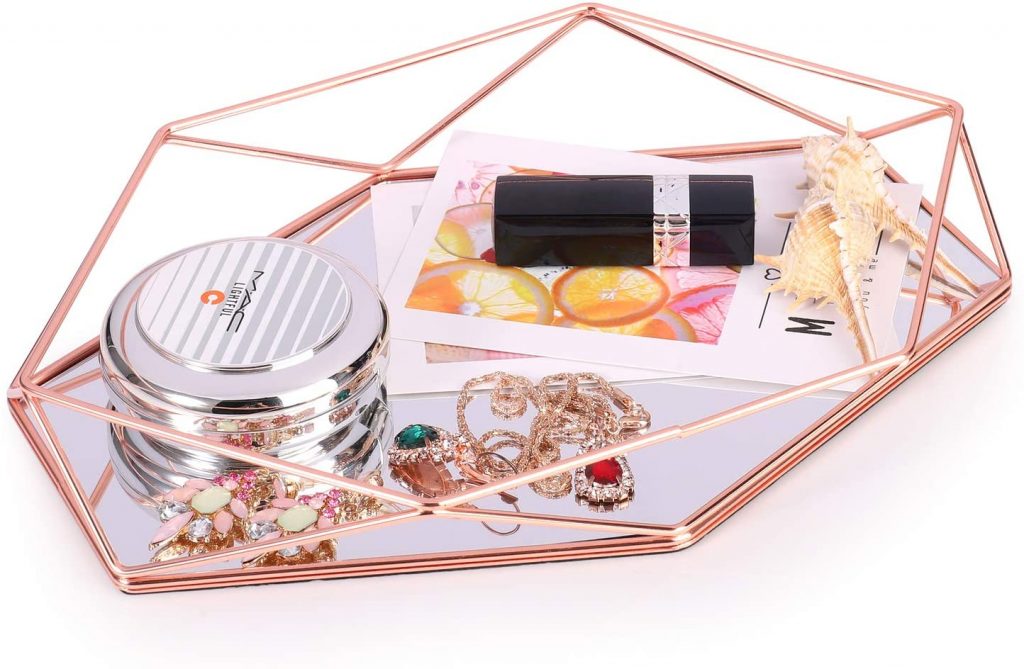 Hold small items such as rings and necklaces in this beautiful geometric organizer tray that gives off a hotel vibe.
---
Alarm Clock Wireless Bluetooth Speaker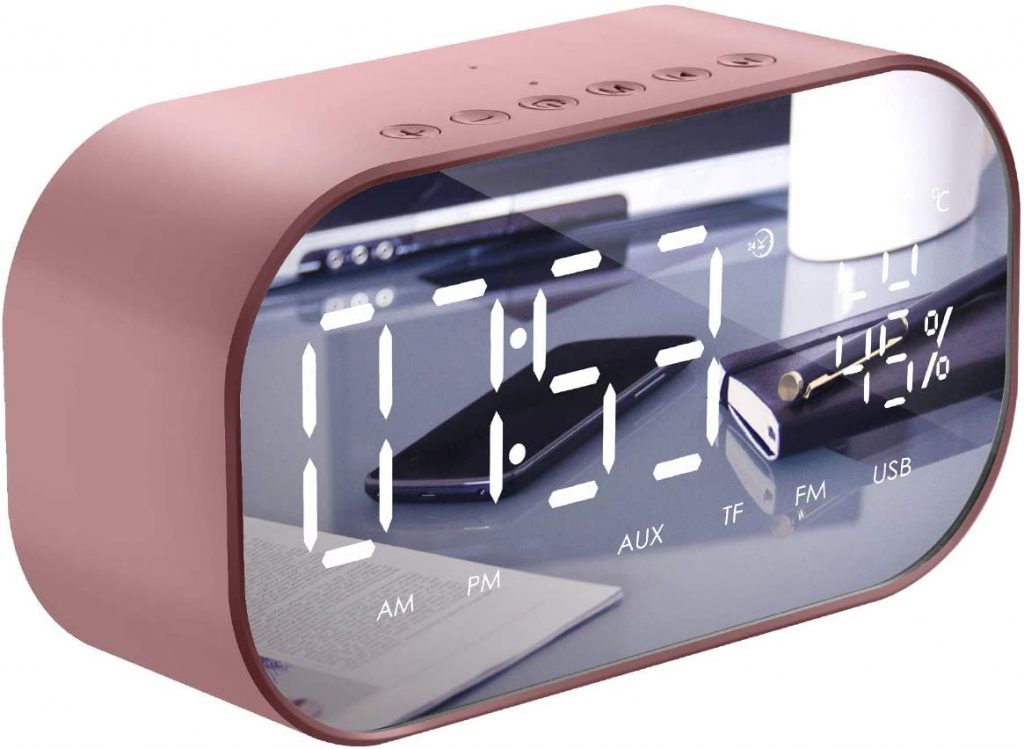 This alarm clock comes with many functions, including a Bluetooth speaker and reading room temperature.
---
Rose Gold Prisma Picture Frame
Showcase your memories with this pretty rose gold picture frame. Can be used either horizontally or vertically.
---
Steel Rose Gold Rectangular Step Trash Can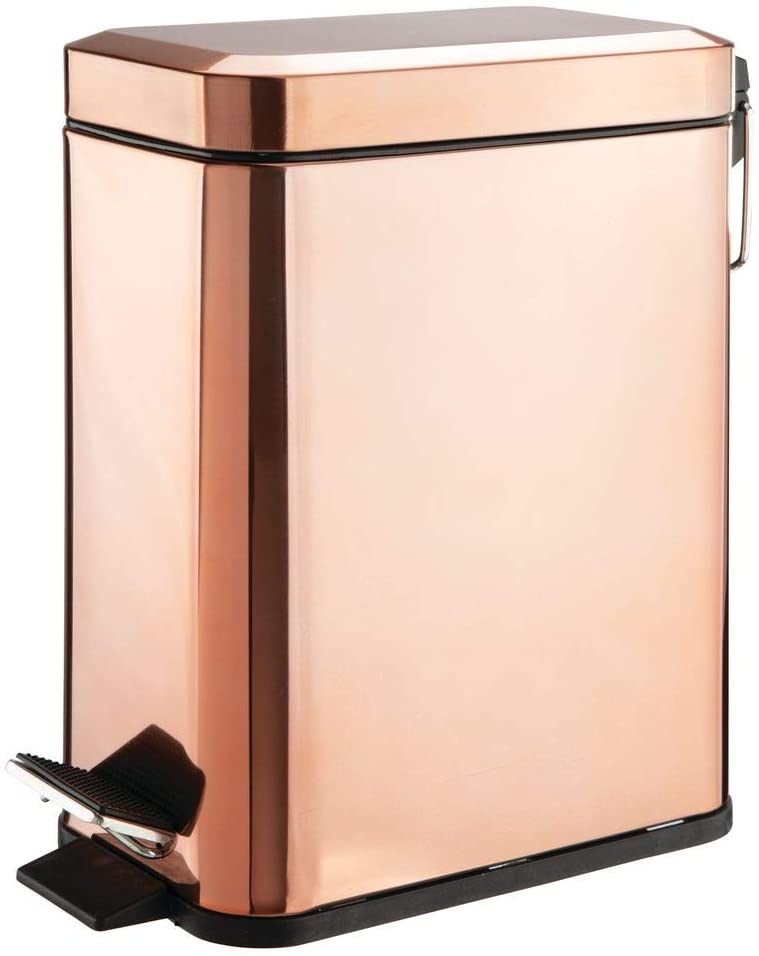 Conceal your bedroom trash with this lovely rose gold step trash can.
---
Rose Gold Metal Wire Makeup Brush Holders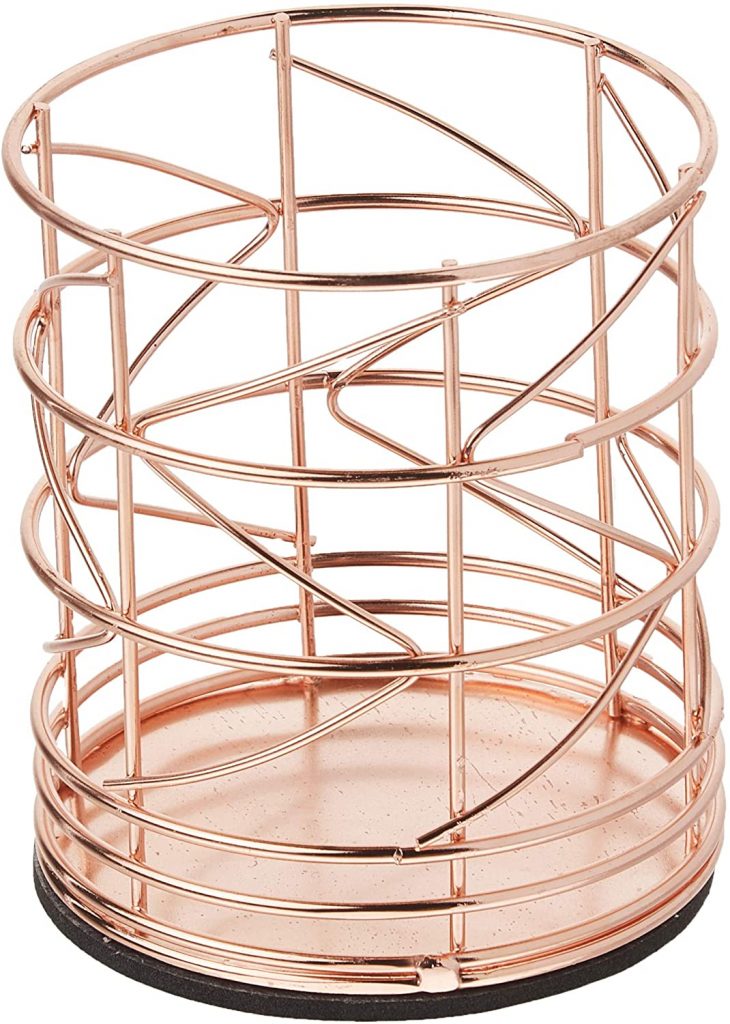 Keep your makeup counter neat by keeping all your makeup brushes in this beautiful rose gold brush holder.
---
Rose Gold Geometric Metal Fairy Lights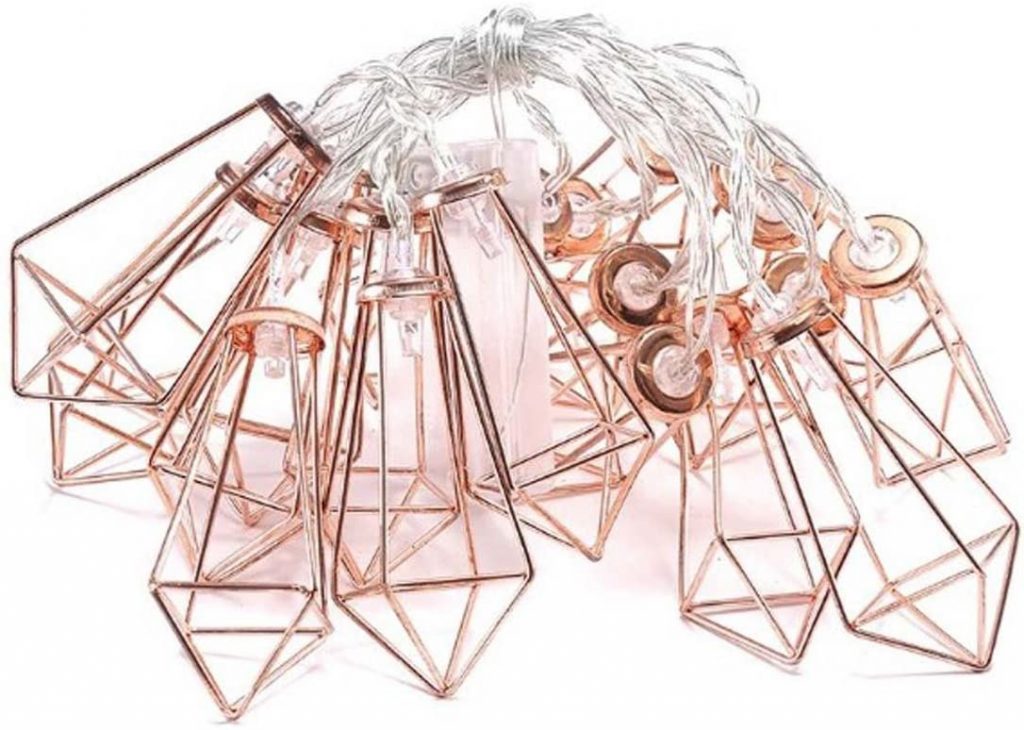 These fairy lights look amazing either as a backdrop to your bed or as an accessory for a romantic night in.
---
Rose Gold Over Door Hanger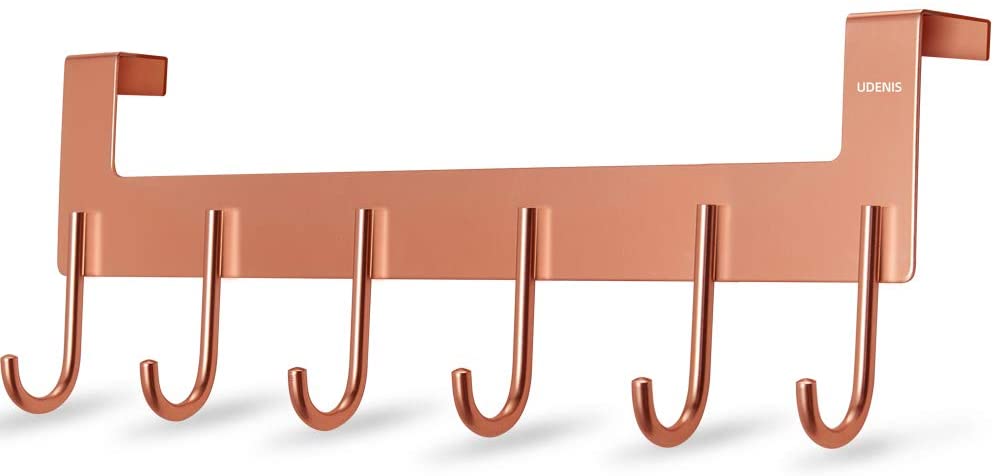 Create space in your bedroom or closet without any drilling with this over-the-door clothes hanger.
---
More rose gold bedroom accessories designs:
Or check out our masterpost for other styling inspirations!