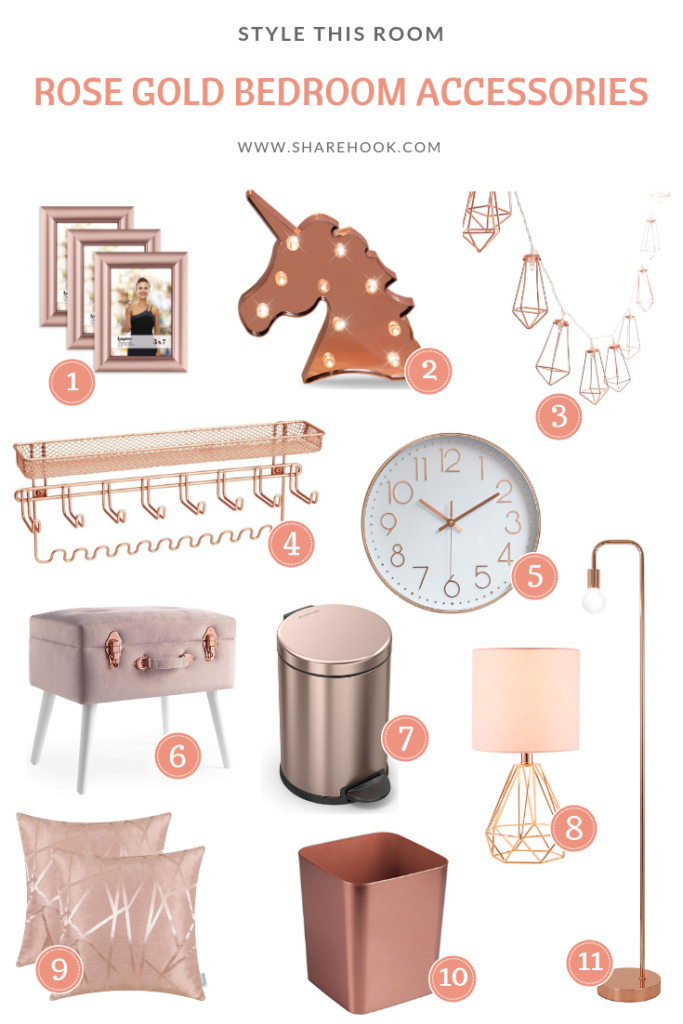 ---
Rose Gold Photo Frame, Set of 3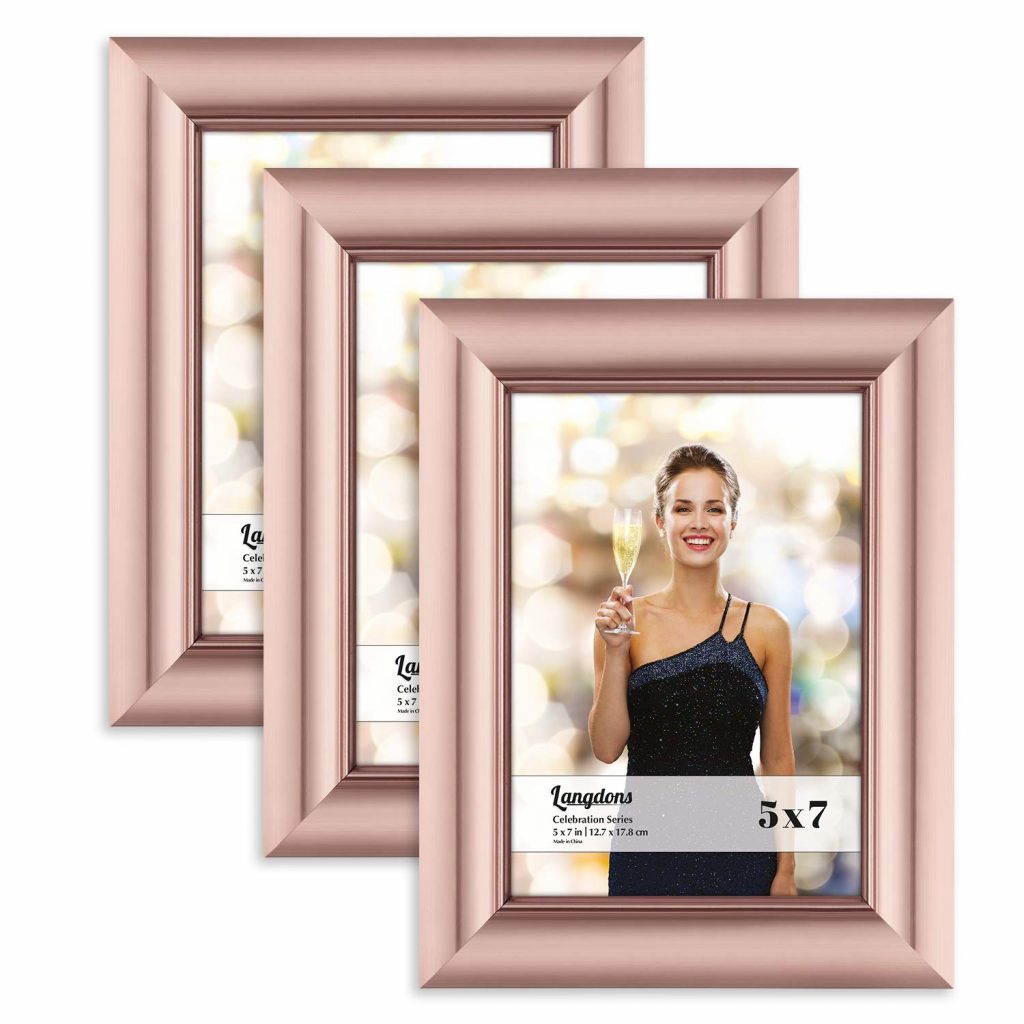 Keep your precious moments in these glamorous photo frames. Each photo frame comes with rose gold metallic finishing and holds a standard 5R photo. Each pack comes in a set of 3 and can be either framed on the wall or placed on the table.
---
Rose Gold Glitter LED Unicorn Night Light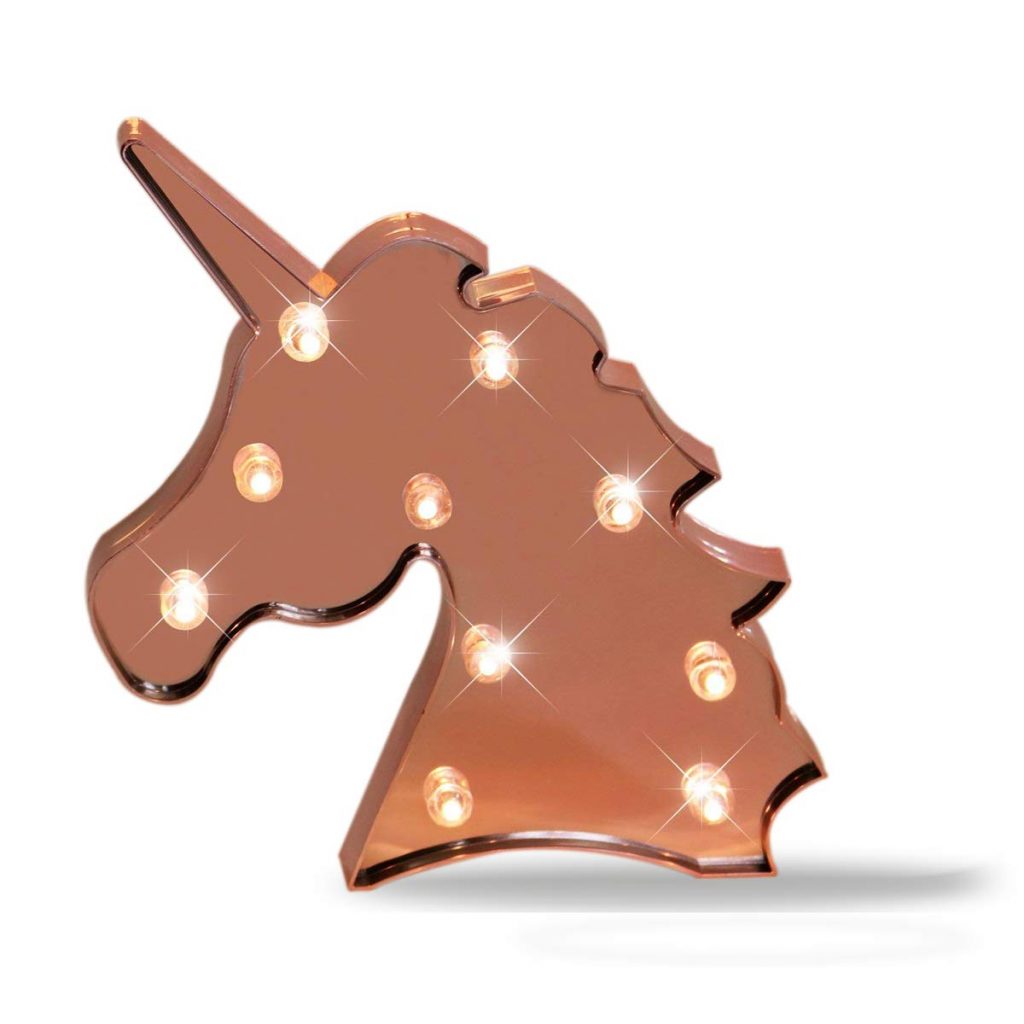 This quirky unicorn night light is unique and quirky, as is decorative and functional. They are great if you need dim lights in the room or as decor for your room display. This unicorn night light looks pretty in any rose gold bedroom.
---
Rose Gold LED Metal Cage Fairy Lights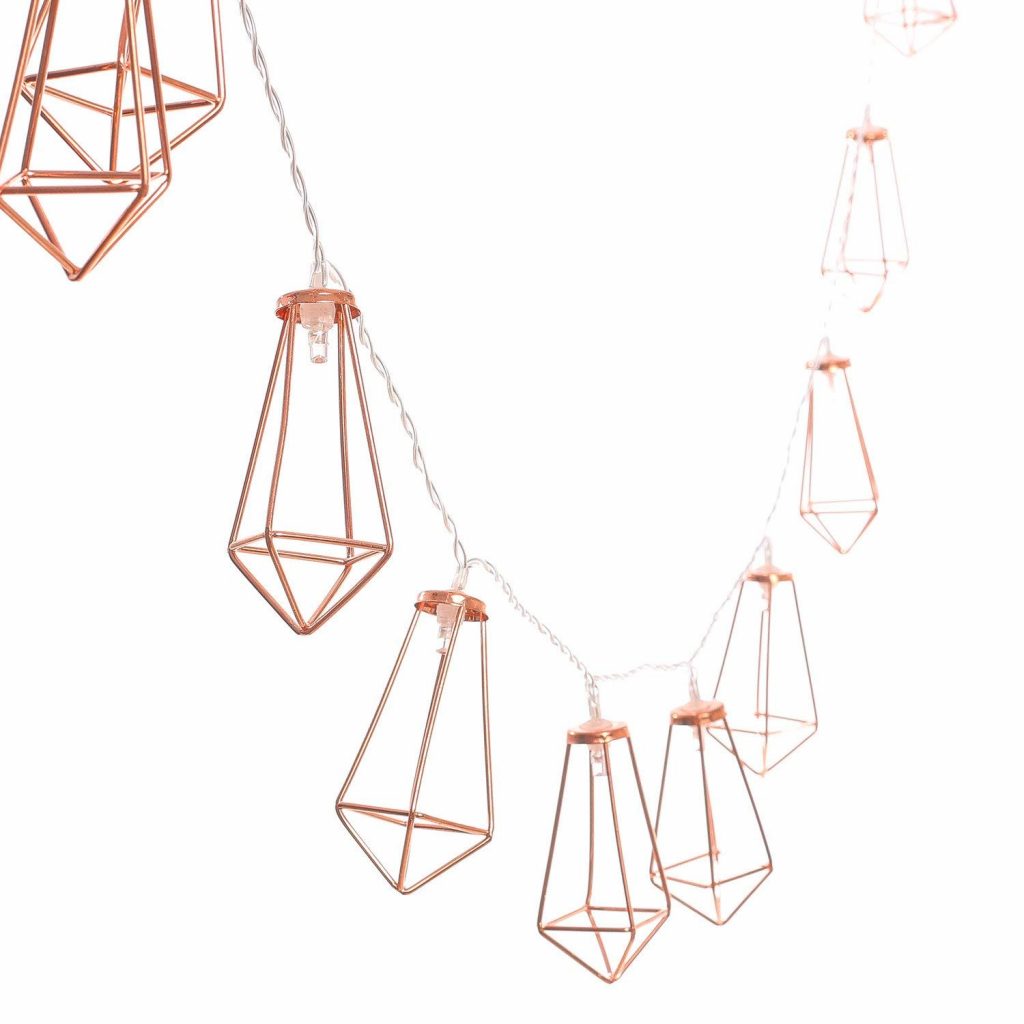 These fairy lights look amazing either as a backdrop to your bed or as an accessory for a romantic night. They are battery-powered, which means you do not need to hang them near a power outlet. During the nighttime, they look absolutely romantic, like rose gold stars.
---
Rose Gold Metal Accessory Organizer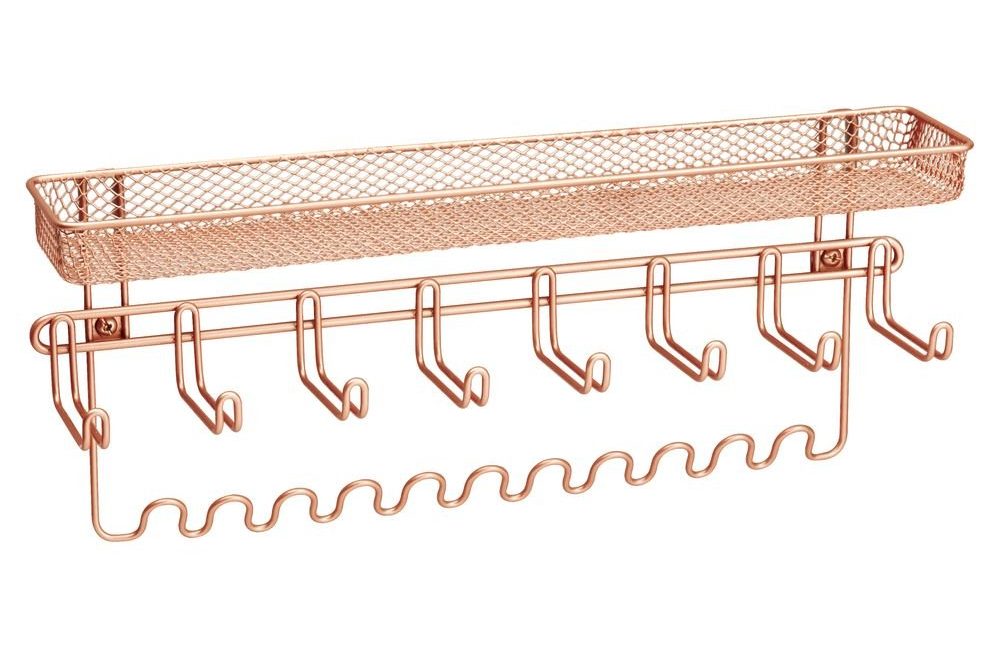 Organize and easily find your jewelry with this accessories organizer without wasting time searching through dressers and boxes. They come with different size hooks to hang small items like necklaces without them tangling.
---
Rose Gold Arabic Numeric Wall Clock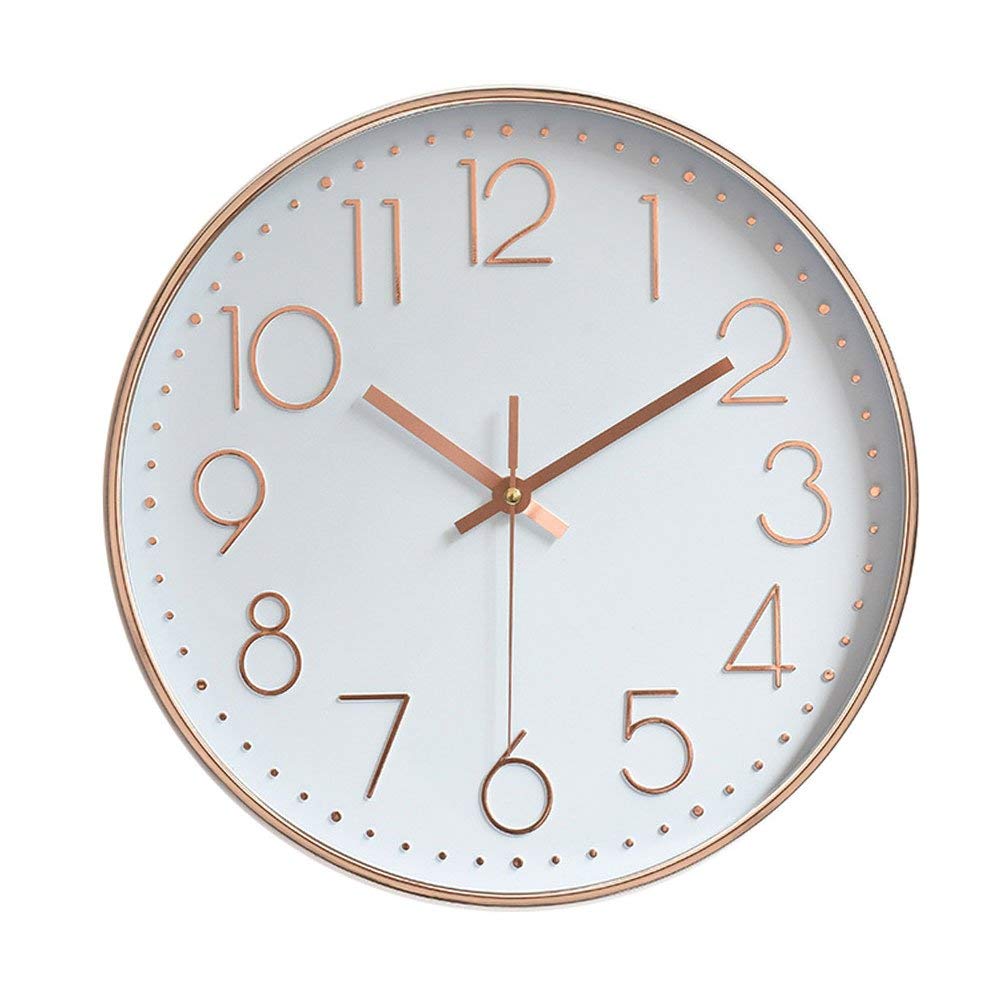 This rose gold clock is both beautiful and functional with its huge number display and pretty rose gold frame. They are also silent, so you can sleep in silence, rather than following the tick-tick sound of some noisy clocks.
---
Pearlized Pink Velvet Ottoman Storage Footstool with Rose Gold Clasp and Handle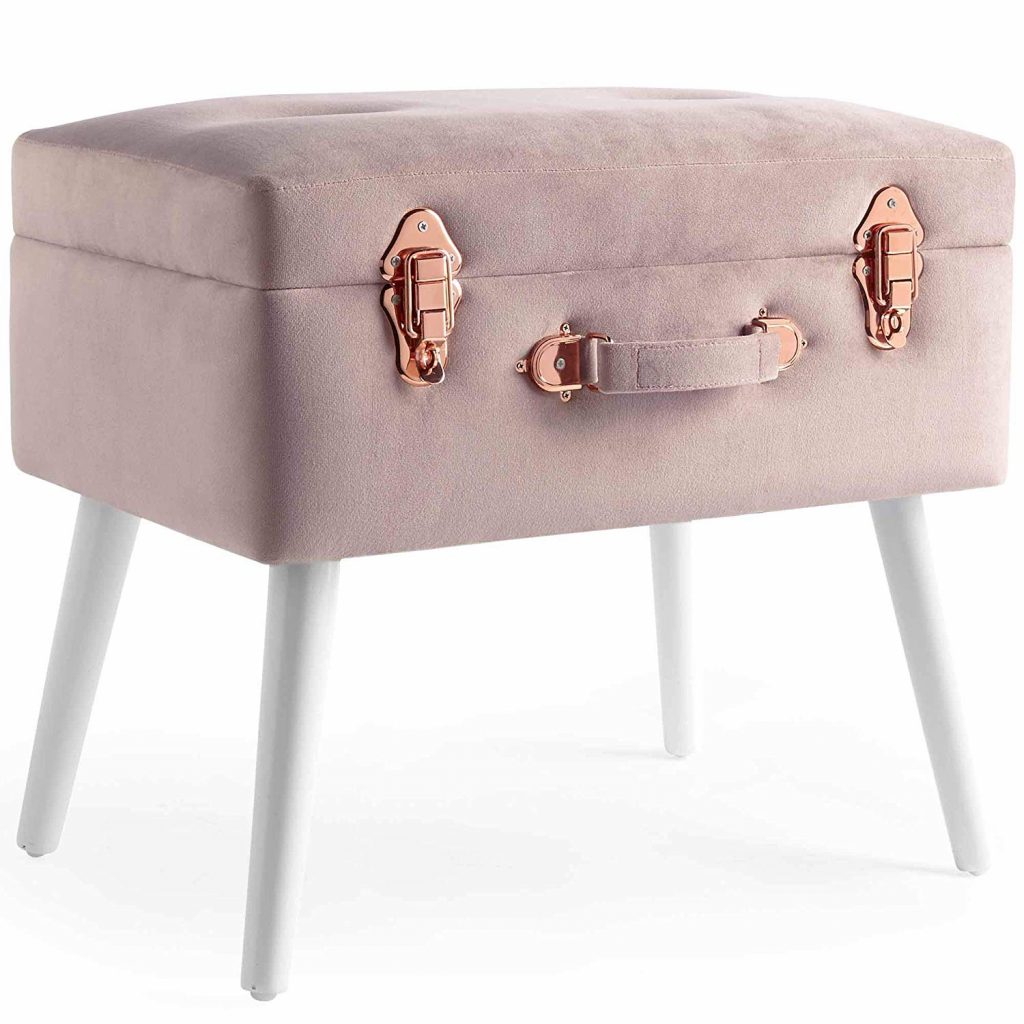 This ottoman is made of plush velvet fabric, making it looks classy and luxurious while providing an adequate cushion for the user. They also cleverly hide some storage spaces in the seat that is great to conceal items.
---
Rose Gold Steel Round Step Trash Can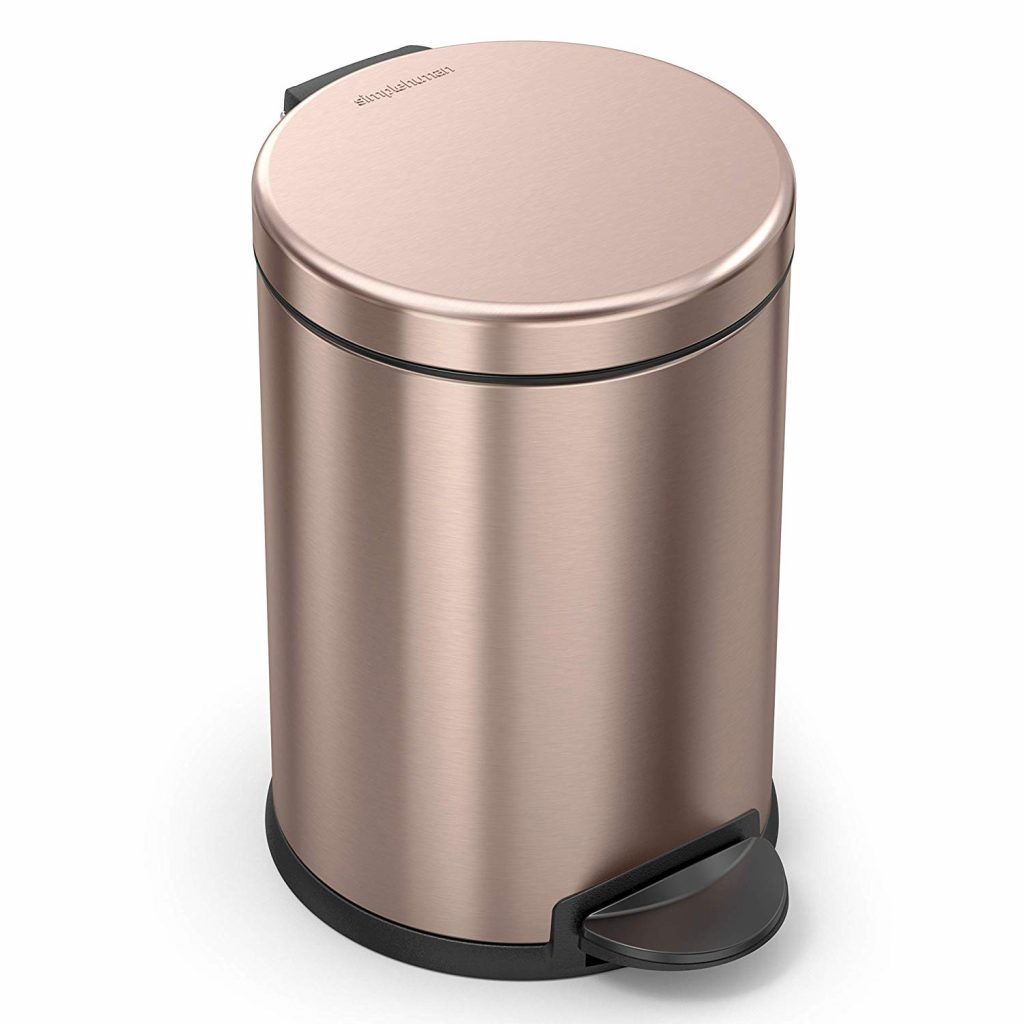 Easily conceal undesirable trash in the bedroom with the round step trash can. They come with a silent lid with soft closing that will both protect the thrash can from sudden impact and your heart from sudden noises.
---
Rose Gold Desk Lamp with White Fabric Shade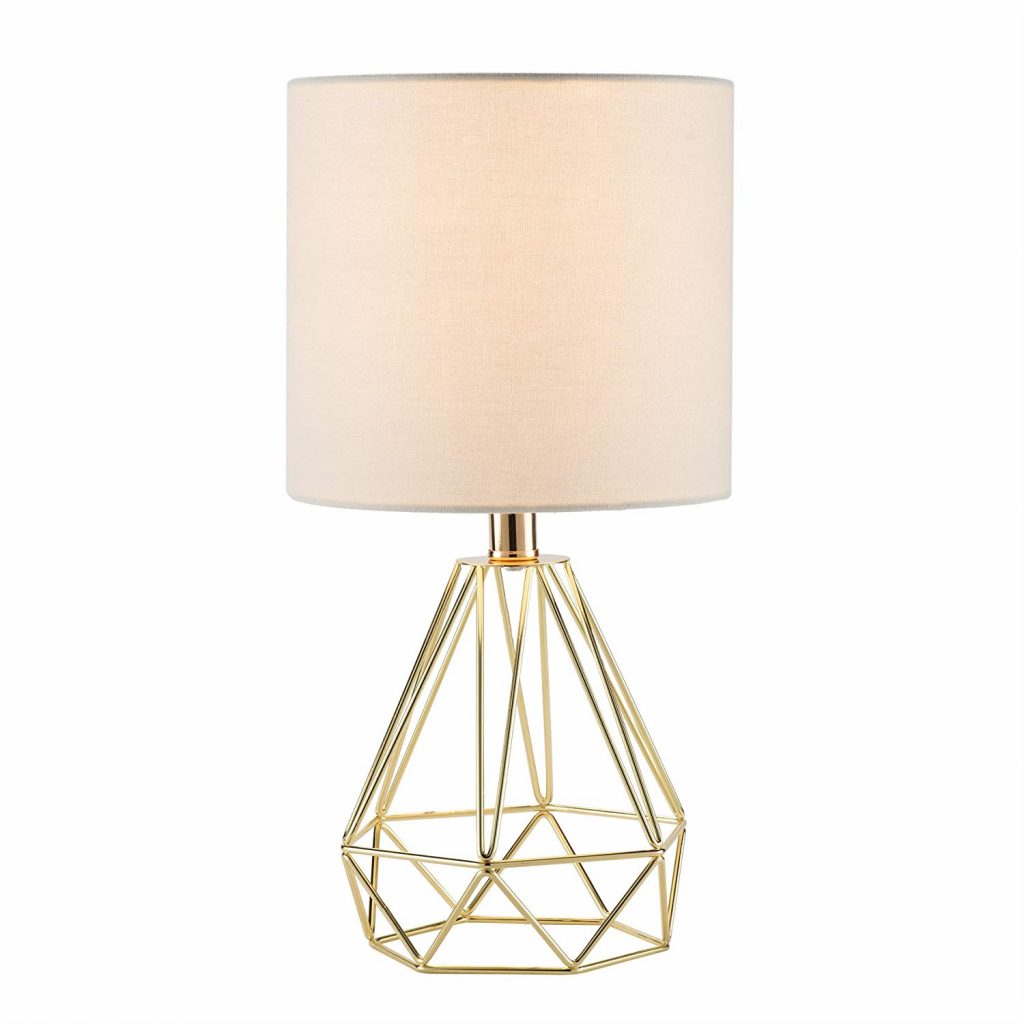 This desk lamp gives off a soft light, which is perfect for late-night reading while keeping your bedroom stylish. The geometric leg base gives it a modern vibe, that makes them blend perfectly in any stylish bedroom.
---
Dusty Pink Throw Pillow Covers Cases with Triangles Abstract Lines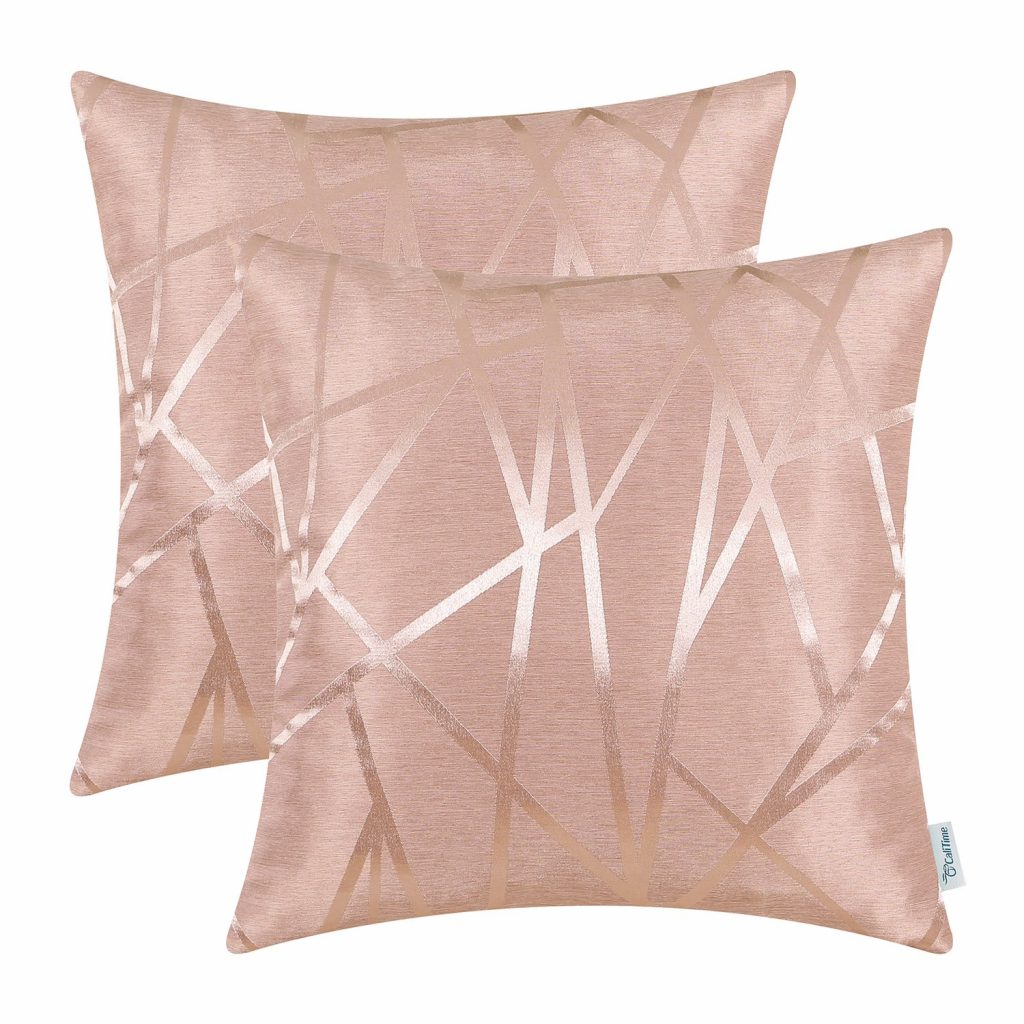 These pillow covers are made of polyester and are a perfect addition for those looking for modern decor. They look beautiful as throw pillows on the bed or on the sofa and make it look inviting and cozy.
---
Rose Gold Finish Plastic Wastebasket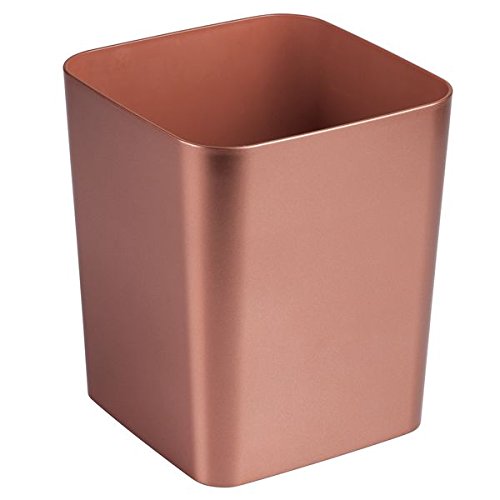 This wastebasket is small in size, making it easy to slot into a small space in the room or closet. Due to the small size, they are also great to put near your dressing table to throw the little trash like cotton buds as you wind down and cleanse your face.
---
Industrial Rose Gold Metal Arched Floor Lamp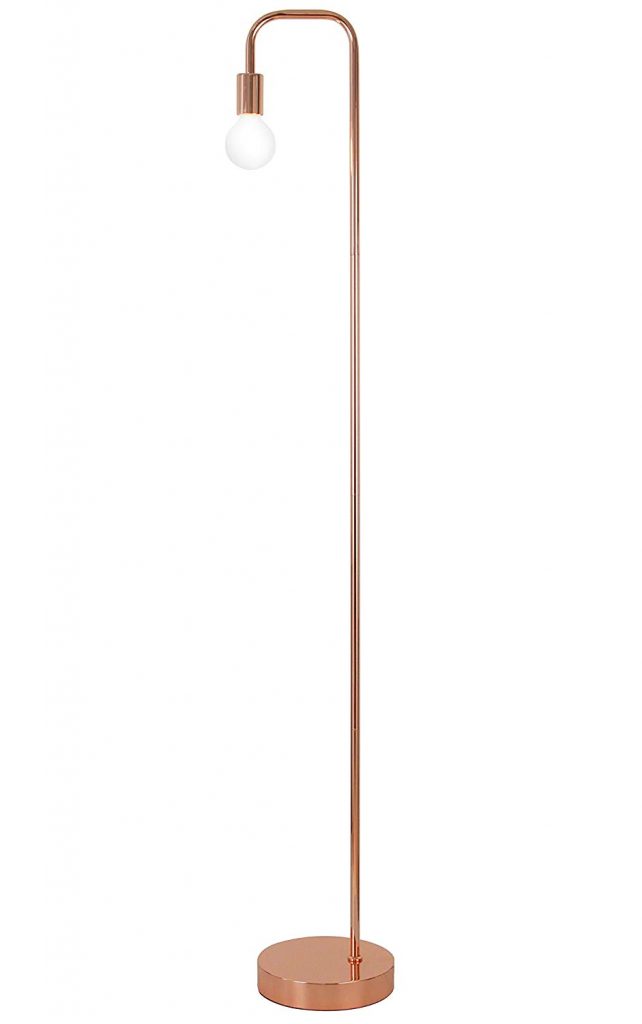 This floor lamp looks sleek and goes well aesthetically for those with a reading nook in the corner of their bedroom. Despite its slim appearance, the base is pretty heavy and solid, so you do not have to worry about knocking it off.
---
More rose gold bedroom accessories designs:
Or check out our masterpost for other styling inspirations!