Carving pumpkins is always one of the activities that we look forward to during Halloween. As much as it is a lot of work to get tons of pumpkins designed, carved, and set out to display, they are always so much fun to play with. Of course, at the end of the day, looking at the candles emitting eerily from the pumpkin makes all the work worth it.
These are some of the best pumpkin carving kits that you can check out if you are starting to prepare for Halloween and need some awesome tools to put your design to the pumpkin.
---
Best For Kids
SKINOSM Bladeless Pumpkin Carving Kit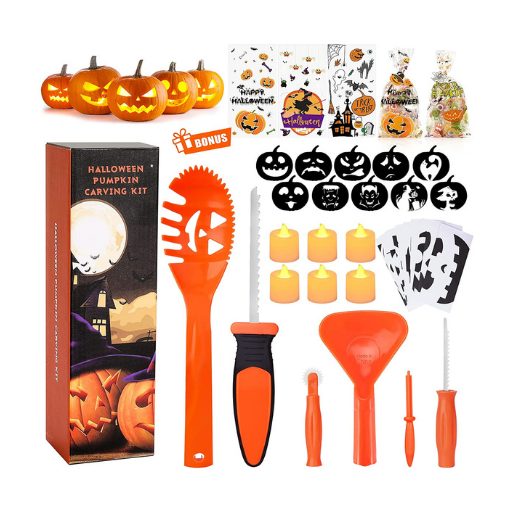 Get your hands dirty by doing pumpkin carving with your kids. This entire set by SKINOSM is designed for children's safety in mind and you can guide your kids in carving their design into the pumpkin using the tools with your supervision.
---
Best For Safety
Pumpkin Punchers Pumpkin Stencils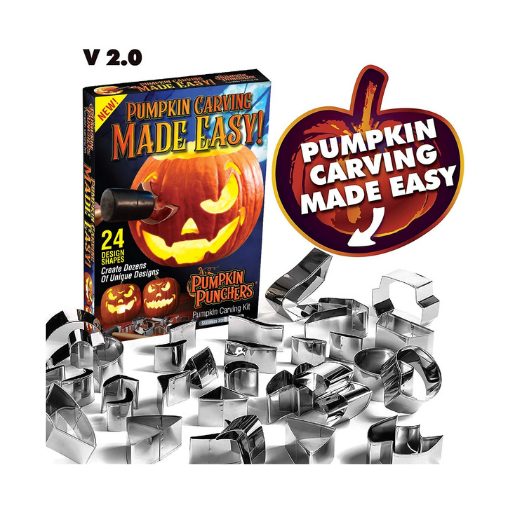 Creating a safe environment for your kids to enjoy pumpkin carving for Halloween is of the utmost importance to any parent. If you are not comfortable letting them use carving tools, you can let your children choose pumpkin carving stencils that you can use a rubber hammer to knock into the pumpkin to cut them.
---
Best For Teenagers
GoStock Rubber Handle Pumpkin Carving Kit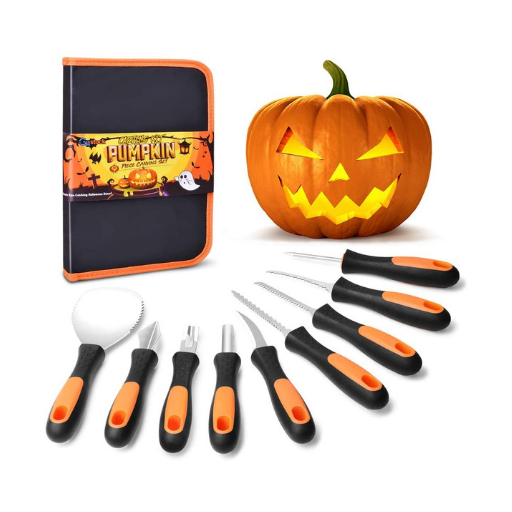 Be that your teenagers are more conscious and careful with sharp tools, you will not help but worry when they use them. This set of pumpkin carving kit comes with soft rubber grips that are easy to hold and prevent slipping, avoiding unnecessary incidents due to slippage.
---
Best For Professionals
BOOtiful Heavy Duty Stainless Steel Pumpkin Carving Kit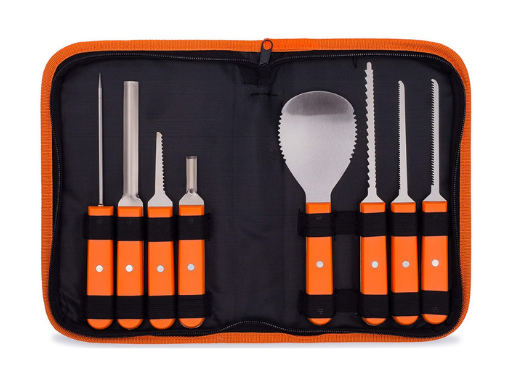 If you are serious about your pumpkin, this pumpkin carving kit is the best tool kit for you. They are made of stainless steel and are pretty sturdy and heavy-duty, which means that they are very heavy and solid in your hands. This helps for a more steady and precise carving.
---
Best For The Detail-Orientated
Elmchee 13 Pieces Pumpkin Carving Kit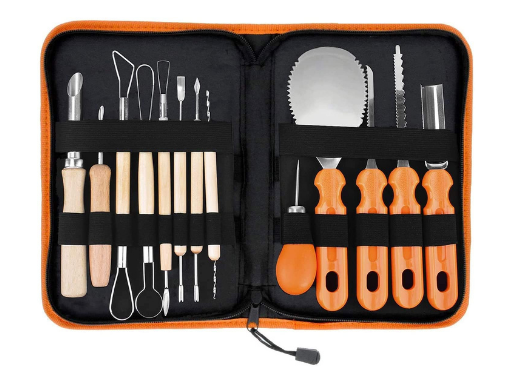 The devil is in the details. If you want to carve an intricate pumpkin that comes with full-fledged details that will make you pumpkin craving master of the year, this 13 pieces pumpkin carving kit comes with all the right tools that give you full control over the designs.
---
Best For Minimalist
Messermeister 3 Pieces Pumpkin Carving Kit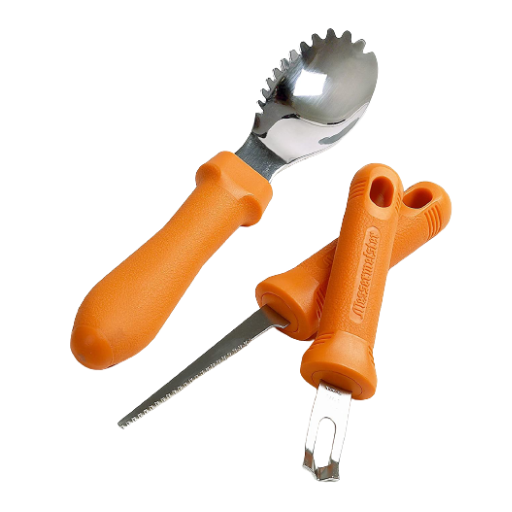 Sometimes, less is more. If you do not require that many tools to carve pumpkins or prefer a set that is light to carry around, this basic pumpkin carving kit will do just the job. The tools are pretty solid and will help you get the work done easily.
---
Best For Tech Savvy
WEN Rotary Tool With 100 Accessories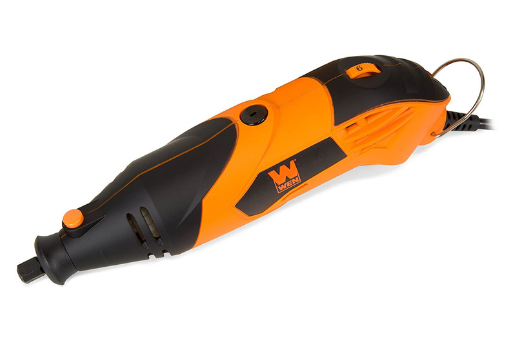 If carving manually takes too much effort or you worry that you will cut right through the pumpkin, a rotary tool does a great job of helping you carve intricate pumpkin designs without much effort. Now you just need to concentrate on getting your design out.
---