There's no reason to not throw a party if you have an awesome patio, backyard, or pool. All you need to do is throw a bunch of cool outdoor accessories into the backyard, and voila, you have all you need to host an alcoholic fuel outdoor party.
Below are those must-have outdoor drink accessories that will help make your planning of an outdoor party very much easier and you should totally check them out.
---
Floating Wine Glasses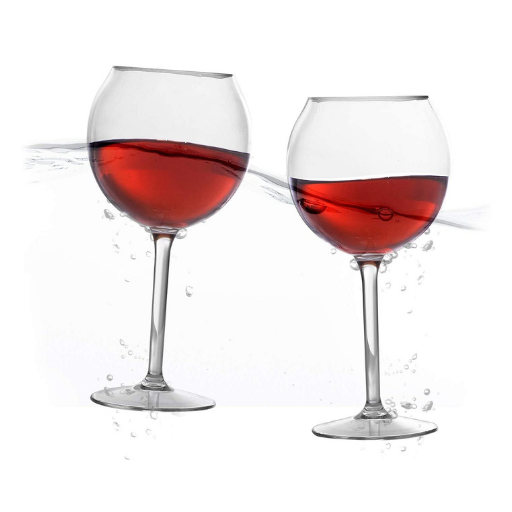 Chilling in the pool while sipping wine or cocktail has never been easier with these really cool floating wine glasses. They are made of plastic, which allows them to float in on the water. They also come with a base, so you can bring and place them on flat surfaces if you are no longer in the pool.
---
Beverage Dispenser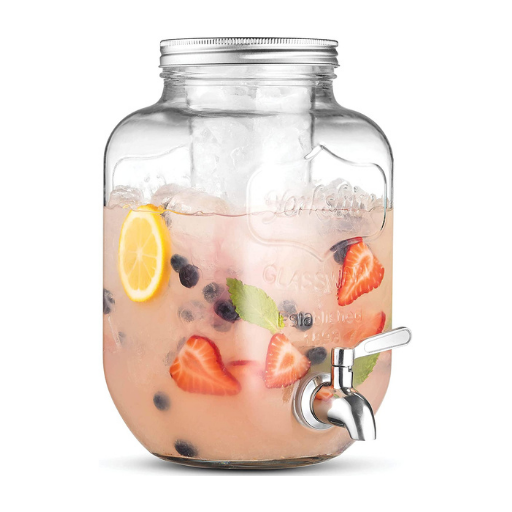 If you have made alcoholic punch or sangria, leaving it to serve in a bowl with a ladle is not hygienic, and there may be accidental spills everywhere. Serve them up in a beverage dispenser that is sealed to prevent flies and allow for easy dispense of drink. Bonus point is that this beverage dispenser comes with an ice cylinder to keep your drink cool for hours.
---
Outdoor Side Table With Pop-Up Cooler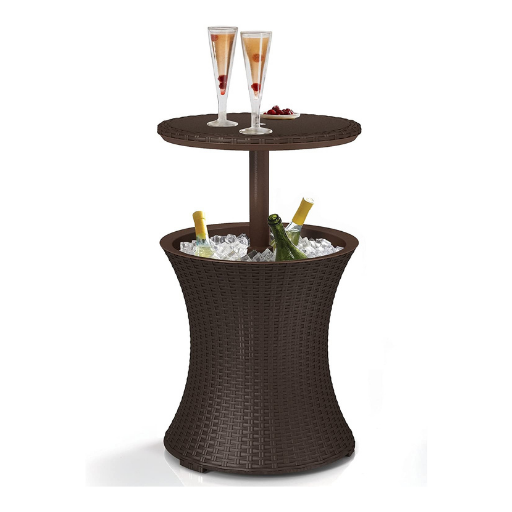 This outdoor side table is a great addition to any patio, yard, or pool. It is made of resin, which makes them weather-resistant. It also comes with a hidden pop-up cooler that you reveal by pulling the tabletop. This pop-up cooler can store a cool 40 cans, which makes it easy for your guests to grab a drink as they chat.
---
Outdoor Bar Cart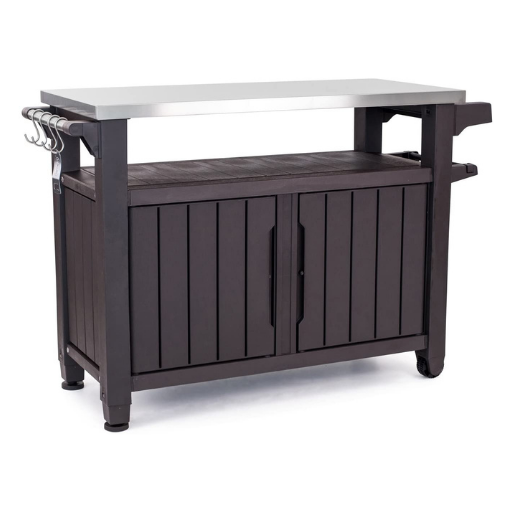 You can never not have a cocktail station if you are throwing an outdoor party. You definitely need a space to store all sorts of mixers to mix up your secret cocktail that makes your guest tipsy and happy. This outdoor bar cart doubles as a cocktail station and comes with a huge working area, drawers, and hooks to store all those cocktail accessories you use.
---
Condiment Serving Container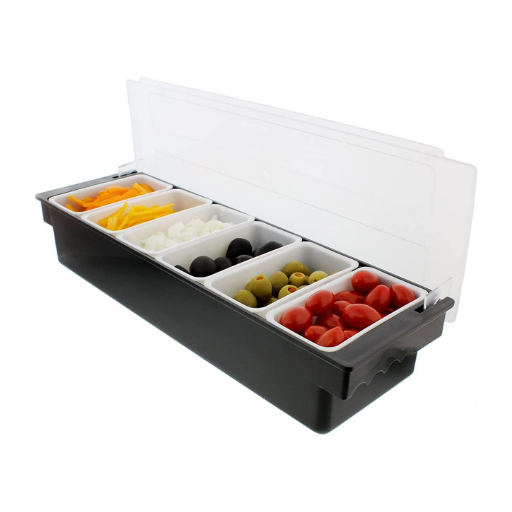 A condiment serving container is definitely needed on the makeshift cocktail station. Instead of condiments, fill them with lemons and limes, olives and strawberries that are great to go with your cocktails. This serving container comes with a slot below the tray to put ice, so your food is kept chilled outside in the hot weather.
---
Double Wall Ice Bucket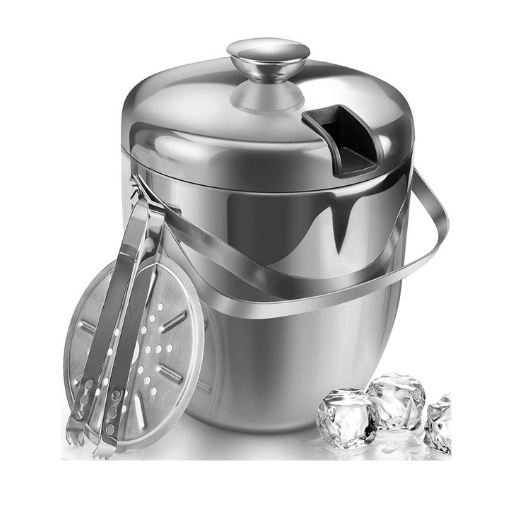 This ice bucket is perfect to store ice in an outdoor setting. It is made from double-wall stainless steel and comes with matching lids and tongs for both hygiene purposes and functionality purposes. The inner storage is 3.4 quartz, which means it can hold a lot of ice for your party, or even function as an ice bucket to chill your wine.
---
Drink Holder Stakes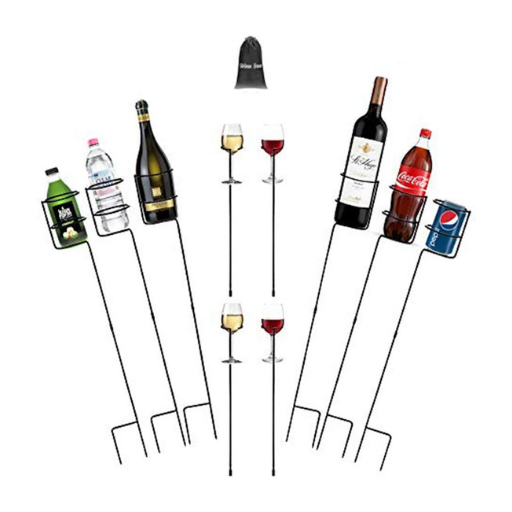 These drink holder stakes are great to scatter around the yard or patio so it would be easier for your guests to hold their drinks anywhere they go around the party. They are easy to install where you just stake it to the ground and can fit all sorts of drink such as cans, wine glasses, and beer bottles.
---
Wine Glass Cover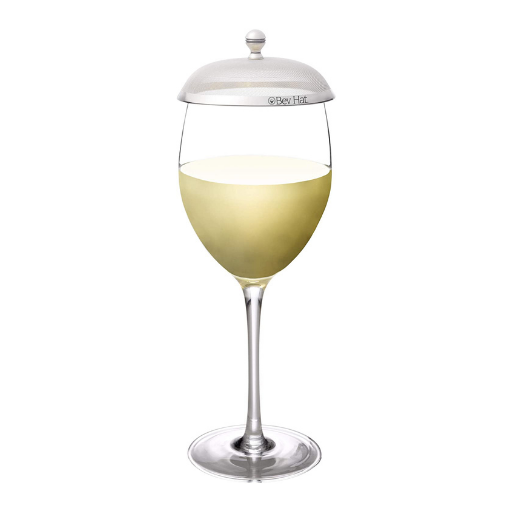 If your backyard or patio is always occupied with small pesky flies and you do not want to share saliva with them, these wine glass covers are great to cover your drinks when you are outdoor. They look cute and can fit glasses of most sizes, and you can even request for them to be monogrammed by contacting the seller.
---
Floating Drink And Food Holder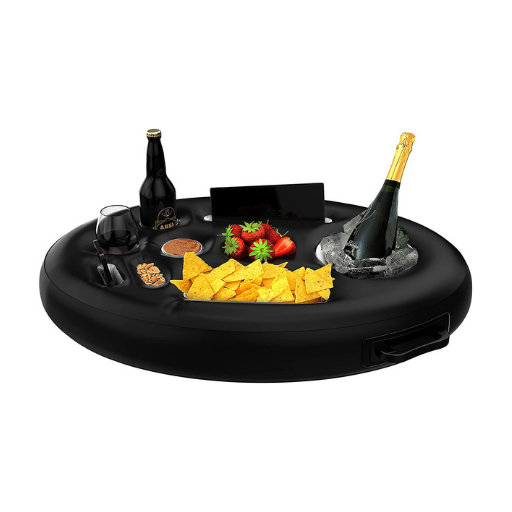 Nothing beats a lazy afternoon floating around the pool with a bunch of your favorite people. And nothing beats having food and drinks within reach while you are in the pool. This floating drink and food holder comes with many compartments to fill up with food, drinks, and condiments that you can snack on as you relax in the pool.
---
Portable Wine Table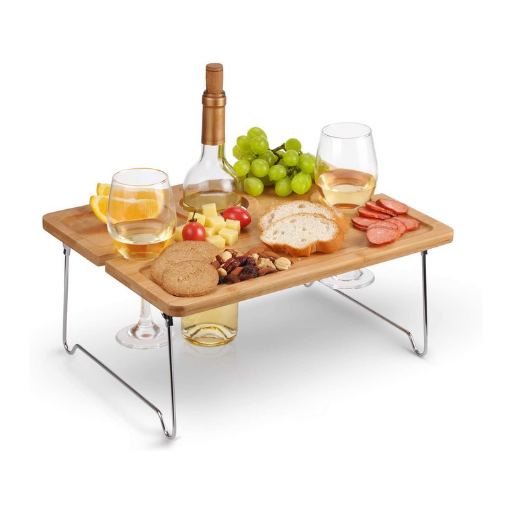 If you opt for a simple and intimate outdoor party or a picnic with your close friends and families, these portable wine tables are great to hold the food and drinks. The legs of the wine table are easy to keep, and come with different slots to hold wine glasses and finger food.
---
Countertop Cocktail Bar Mat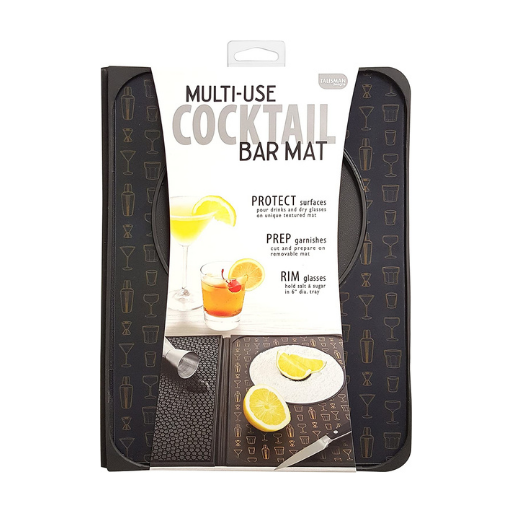 To truly transform your outdoor cocktail station, this cocktail bar mat is the key to it. It comes with a removable slicing board to cut your fruit wedges, a glass rimmer to rim the glass with salt and sugar easily, and a large work surface to hold glasses and cocktail accessories.
---
Beer And Wine Cooler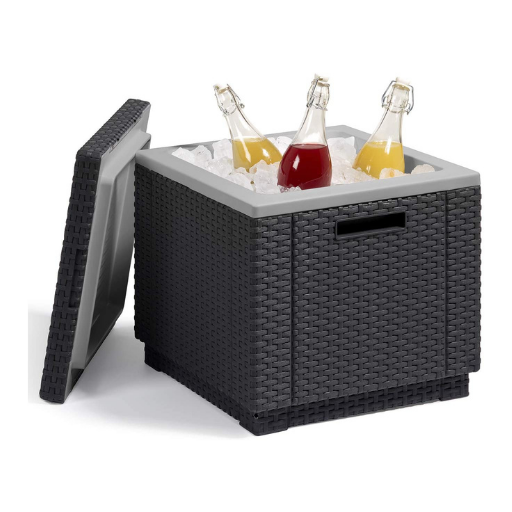 This beer and wine cooler is great to cool your wine and beer cans as you party with your friends. It can hold up to 40 beer cans and comes with a rattan design that blends in with most outdoor furniture. You can also double it up as a table by putting the lid on.
---