Five star hotels have those amazing beds that when you lie on them, you will always feel that its more plush and comfortable than the one you had at home.
It's the type of bed that you envision yourself going home everyday after a day's work to lie on.
Ever seen a fluffy bread before? This is what I imagine myself sinking into everyday.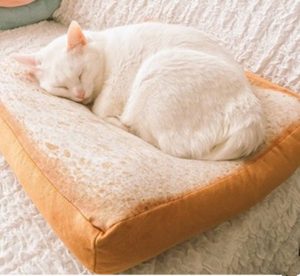 A little digging around and I realise that these hotels uses a type of mattress called – PILLOW-TOP MATTRESS!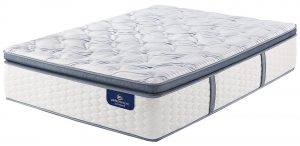 It looks exactly like its name. It comes with a fluffy pillow layer at the top of the mattress. The moment you lie on top, it's as if you can go into dreamland immediately.
But then, I got shaken awake by their price tag. 1.4 grand for a queen-sized mattress?! You've got to be kidding me!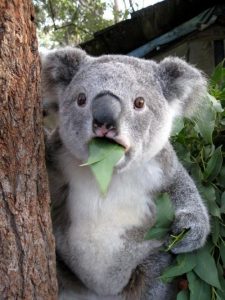 I dived in to the mattress world to see whether a pillow-top mattress is worth the money spend.
For those looking for a quick answer, the answer is NO.
Pillow top mattress is simply not worth the bang for your bucks, unless you need it. Instead, getting an inner spring mattress with topper seems like a more valid purchase.
---
Inner Spring Mattress with Topper and Pillow-Top Mattress Comparison
| | | |
| --- | --- | --- |
|   | |   |
| Type | | |
| Price | $1368.44 | $669.47 + $249.12 = $918.59 |
| Comfort Level | Plush | Plush |
| Support System | 886 Custom Support Firm with Best Edge Foam Encasement | 711 Wrapped Coil Innerspring with 2 inch memory foam and 2 inch pillow-top layer |
| Mattress Height (Total) | 14.75″ | 14.5″ |
I've taken products from one of the big 4 S mattress company, Serta, to use as comparison.
---
Serta claims that this mattress can help to solve the common 5 sleep problems.
Help reduce tossing and turning
Encourage proper back support and alignment
Promote balanced sleep temperature
Minimise proper partner movement
Resists sagging and edge roll off

Quality comfort layer and support system used to give the mattress a plush feel.

This mattress by Serta by itself already comes with quality Serta's Cool Twist Gel Foam and Serta Pillow Soft Foam to provide comfort to sleepers.

To increase the level of comfort, we can also stack a Serta mattress topper to provide the pillow-top feel. This Serta 4-Inch Dual Layer Mattress Topper comes with a 2 inch pillow top layer of fibrefill, and 2 inch of memory foam to give the softness sleepers desire.
---
Comparison Analysis
Comfort
Both options have similar height and comfort level. However, the pillow top mattress comes with a higher spring count support system. Indeed, a higher spring count means that it reduces the motion transfer between sleeping partners. However, it could also means a slightly firmer mattress as it is more supported.
Cost
Need I say more? The pillow top mattress is a whooping 50% premium over the topper combination.
Durability
Although pillow top mattress costs a 50% premium over the innerspring mattress plus mattress topper combination, the durability cannot be matched.
Pillow top mattress received rave reviews by sleeper during the first few months of purchase. However, in return reviews of pillow top mattress after 3 to 5 years, the same group of sleepers complained about the sagging issues of pillow top mattress. Indeed, pillow top mattress are very prone to sagging, and this issue will accelerate if your body size is larger.
At this point in time, the mattress have reach its end of life (EOD). Even if the support spring system is working perfectly, you can no longer sleep on it as the sagging pillow top layer makes it too uncomfortable to sleep.
Mattress topper could also sag within 3 to 5 years. However, the catch here is that you can simply throw away the topper, keeping the mattress. As the mattress topper is protecting the mattress itself from direct impact, it will help add a few good years to the mattress.
---
Being a savvy buyer, I would definitely go for the mattress that gives me the most value for bargain. Given the fact that I can get multiple mattress topper to suit my needs for each season, I would totally go for the inner spring mattress with topper combination.
I'm not against pillow-top, oh no I'm not. In fact you can read about my analysis about pillow-top mattress here.
What about you? Share your preferences with us in the comments below!