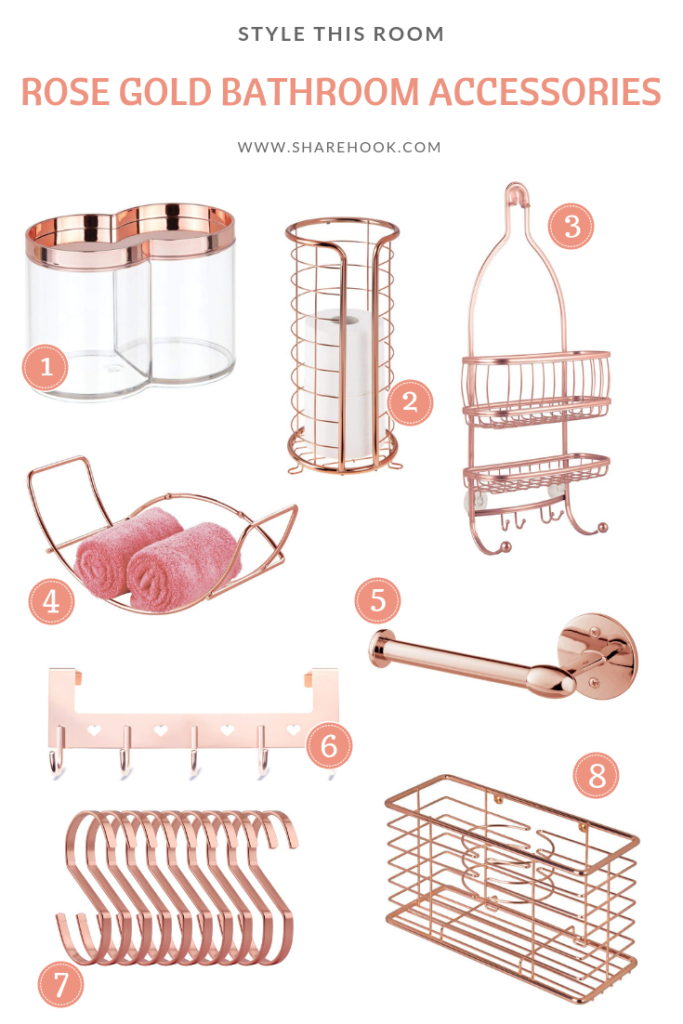 Store small items such as hair bands and bath salts in this beautiful canister jar. The lid also provides for staging area for small accessories like rings and earrings when you are washing up.
---
Store multiple toilet paper rolls with this toilet paper holder stand. Comes with an open top that allows for most sizes of toilet paper rolls, and raised base to prevent the toilet paper roll from touching the ground.
---
Make more space for your shampoo and body gel in your shower with this 3 tier shower caddy. Fit over most showerheads and drains water well after a shower.
---
Stack clean towels on this towel rack for easy access after hand washing. Maximize unused wall spaces and are great for installing in small bathrooms. Can also be used to stack toilet paper rolls.
---
Make your bathroom more beautiful with this rose gold tissue paper holder. It holds toilet paper rolls of almost all sizes and is easy to install.
---
Create space in bathrooms without any drilling with this over-the-door clothes rack. They come with 5 hooks and hold up to 45 pounds in weight.
---
Place S hooks everywhere in the bathroom to create a makeshift rack for more storage space. The rose gold finishing is beautiful and does not look chunky in any home setting.
---
Organize and keep your hair styling tools neatly with this styling tool organizer. Designed with 3 compartments, you can grab each styling tool easily when needed.
---
More rose gold bathroom accessories designs:
Or check out our masterpost for other styling inspirations!