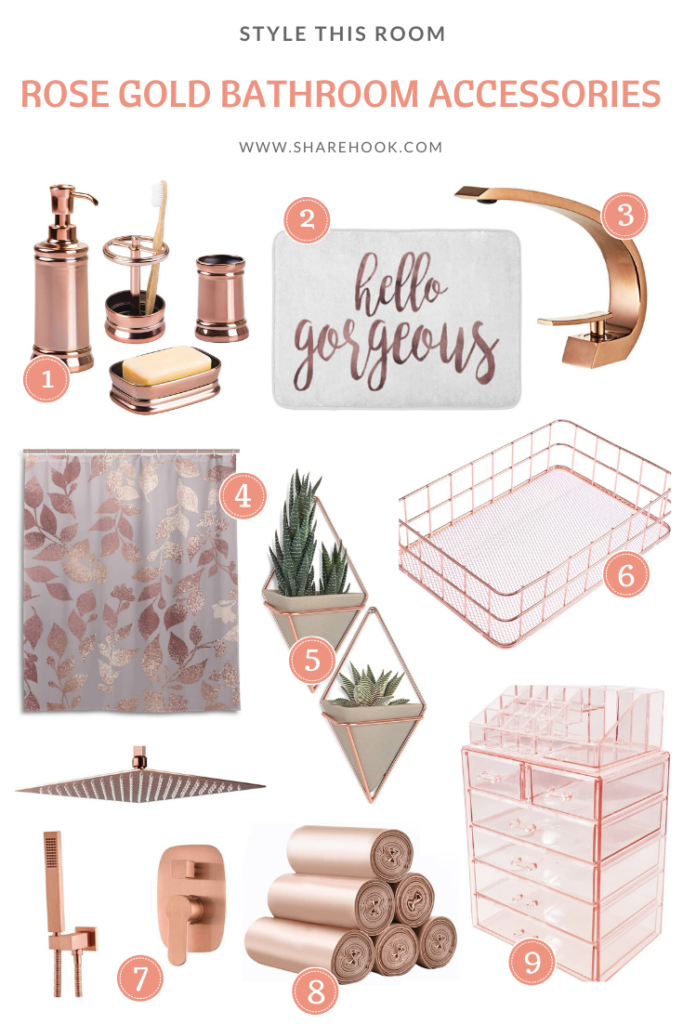 This pretty 4-pieces bathroom set goes well with any pink, black or white decor you may choose for your bathroom. Full set comes with a soap dispenser, toothbrush holder, tumbler, and a soap dish.
---
Hey gorgeous! Greet yourself with a confidence booster every time you step into your bathroom.
---
This basin tap is made of brass and comes with very strong water pressure. It is shaped in a cursive way such that the water flow will not drip onto the countertop, reducing water splashes.
---
This shower curtain will give any bathroom a five-star hotel vibe. It is a classy and clean choice for any home and it helps that they brighten up the bathroom space.
---
Add some greenery to your bathroom with this hanging planter. Note that no plants come with the planter, though you can get succulents for minimum watering or faux plants just for decor.
---
Keep small, easily lost items in this mesh basket while you shower. Size is generous and is great to store even large items like shampoo bottles and lotion bottles.
---
Control water flow and water temperature easily with this rain shower set. They are easy to install and comes with strong water pressure for a soothing shower.
---
Use this rose gold trash bag with any rose gold rubbish bin for a better aesthetic vibe. It helps that they are easy to tear off the roll and are durable to hold a decent amount of trash.
---
Organize and arrange your jewelry easily with this transparent rose gold storage case. It comes with 4 large and 2 small drawers, and multiple brush and lipstick holders that will hold a wide variety of makeup.
---
More rose gold bathroom accessories designs:
Or check out our masterpost for other styling inspirations!