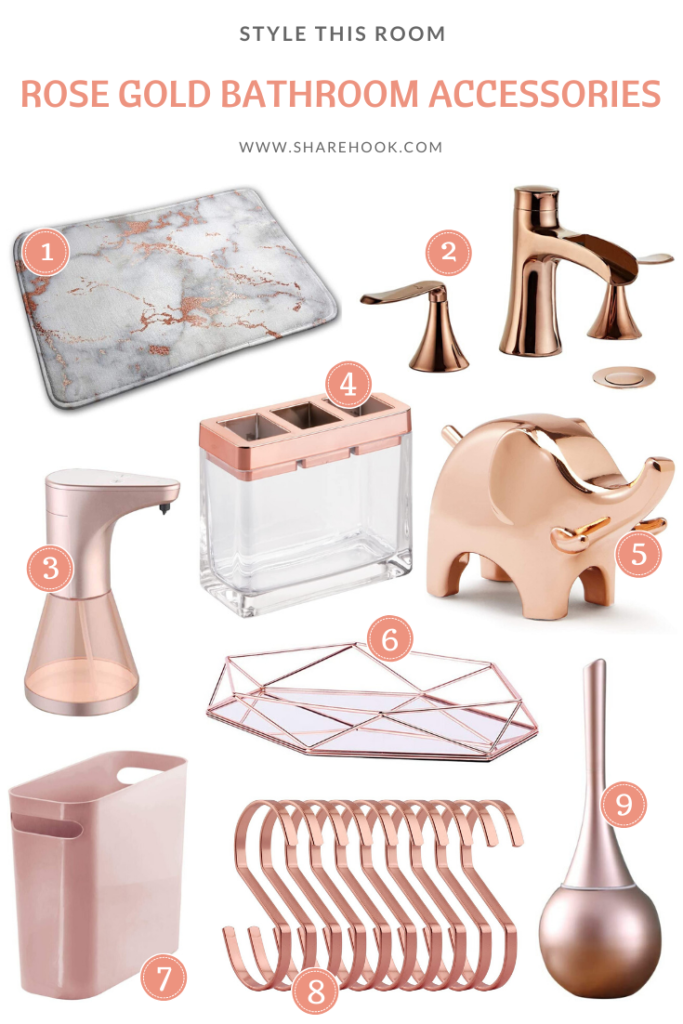 This memory foam bath mat absorbs water quickly, dries off quickly, and bounced back to its shape after stepping on it. It is also thick and comfortable on the feet.
---
Made of brass, this faucet gives off a waterfall quality when the water slide down the faucet. The water pressure is fantastic and is easy to adjust.
---
Avoid touching the soap dispenser with your dirty hands with this hands-free soap dispenser. The sensor is very sensitive and will dispense appropriately.
---
Easily identify your toothbrush apart from your family's with this toothbrush holder. Divided into 3 compartments, they keep things separated for hygiene purposes and are easily flushed to the side to save space.
---
Never lose your ring again by putting them on the elephant trunk of this ring holder. They are adorable and adds a fun vibe to the bathroom.
---
Hold small items such as rings and necklaces in this beautiful hexagonal organizer tray that gives off a hotel vibe. The tray is wide, allowing for multiple items to be stored and grabbed easily.
---
Small bathroom? This small slim trash can be slide into almost any small space anywhere. You would probably miss its presence if you are not attentive.
---
Place S hooks everywhere in the bathroom to create a makeshift rack for more storage space. The rose gold finishing is beautiful and does not look chunky in any home setting.
---
You would not know it is a toilet bowl brush until you remove it from the holder. Made of stainless steel, the toilet brush is great to use while being hidden in plain sight.
---
More rose gold bathroom accessories designs:
Or check out our masterpost for other styling inspirations!