Let's face it. Most of us are secret hoarders. There's always a "what if i need it?" thought before we throw stuff away, and the next thing we know, it's back to its sitting space.
It is no surprise that i always have a sense of thrill every time I found a way to create some storage out of nowhere to store these what-ifs. Today, the amazing solution is know as storage bed, aka ottoman bed. They look awfully cozy for a bed, but pack mean spaces beneath.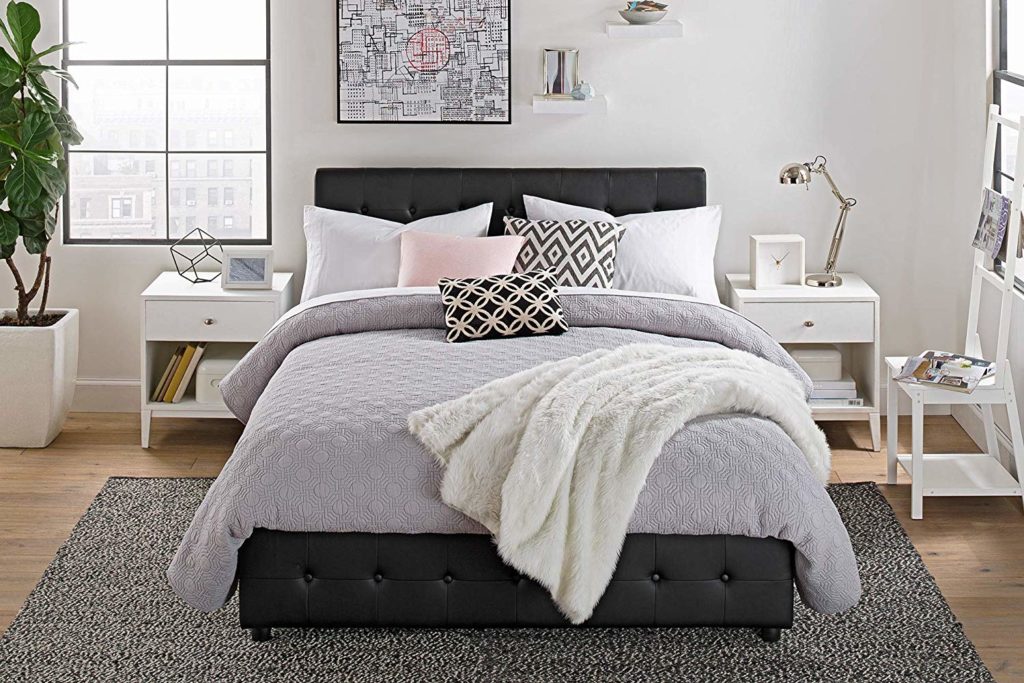 What is a storage bed?
Storage beds are amazing creations that creates covered spaces such as drawers or empty room below the bed or behind the headboard for storing stuff you don't need.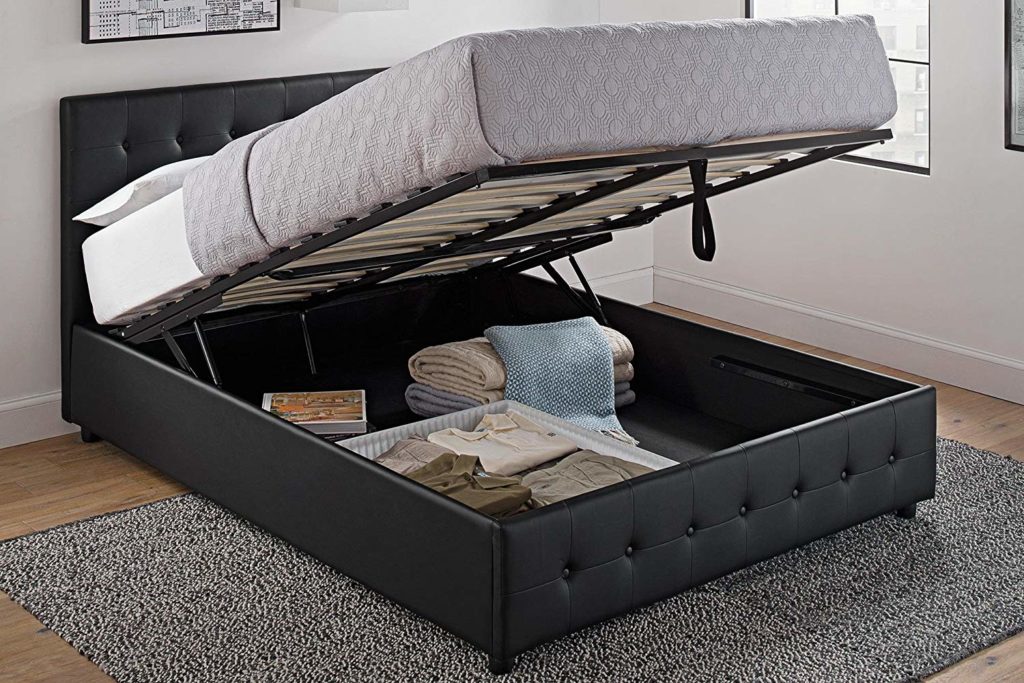 Why you need to get a storage bed now
Increase storage space
Storage bed creates more space than under-bed storage. I definitely packed more when I changed from under-bed storage to storage bed.
Keep your things dust-free
Under-bed storage works great. But they tend to accumulate a lot of dust on the outside when I pull them out every couple months. However, with a storage bed, the stuff are more concealed and less exposed to dust.
Replace bulky storage furniture
Storage bed packs a hell loads of space, especially for bulky items. They are secluded and takes up existing spaces rather than using additional spaces. This increase walking spaces and reduce clutter.
Improve room aesthetics
With a storage bed, spaces are kept well-hidden. It allows the room to look cleaner and more spacious, and gives the impression that the home is wider.
What to look out for in a storage bed
Position of storage bed in room
Depending on the layout of your room, along with the physical conditions of your body (read: backpain), you could assess the type of storage bed that you are suited for.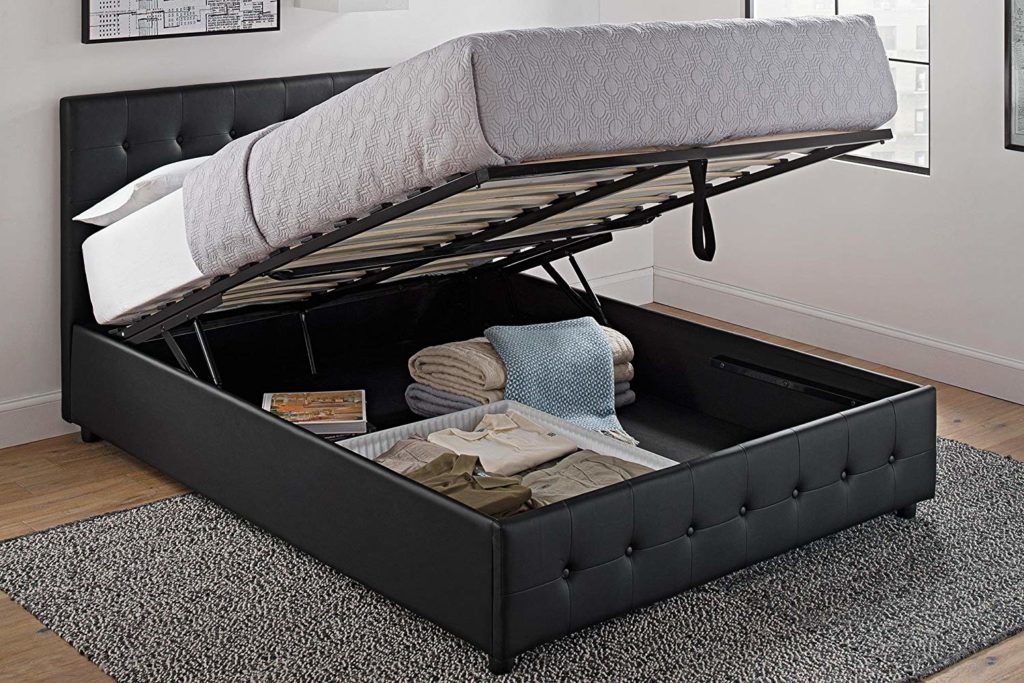 Depending on the bed size (usually queen or king), lift up storage bed may come with a central divider. They usually open from the foot of the bed, though some may open from the side of the bed. It is important that you plan for some buffer space to open the storage.
Most lift up storage bed uses a hydraulic mechanism that help to spring the storage open with minimum strength. Of course, it could be heavier and harder to lift when you have a heavy mattress and more snuggles (read: weights) on the bed.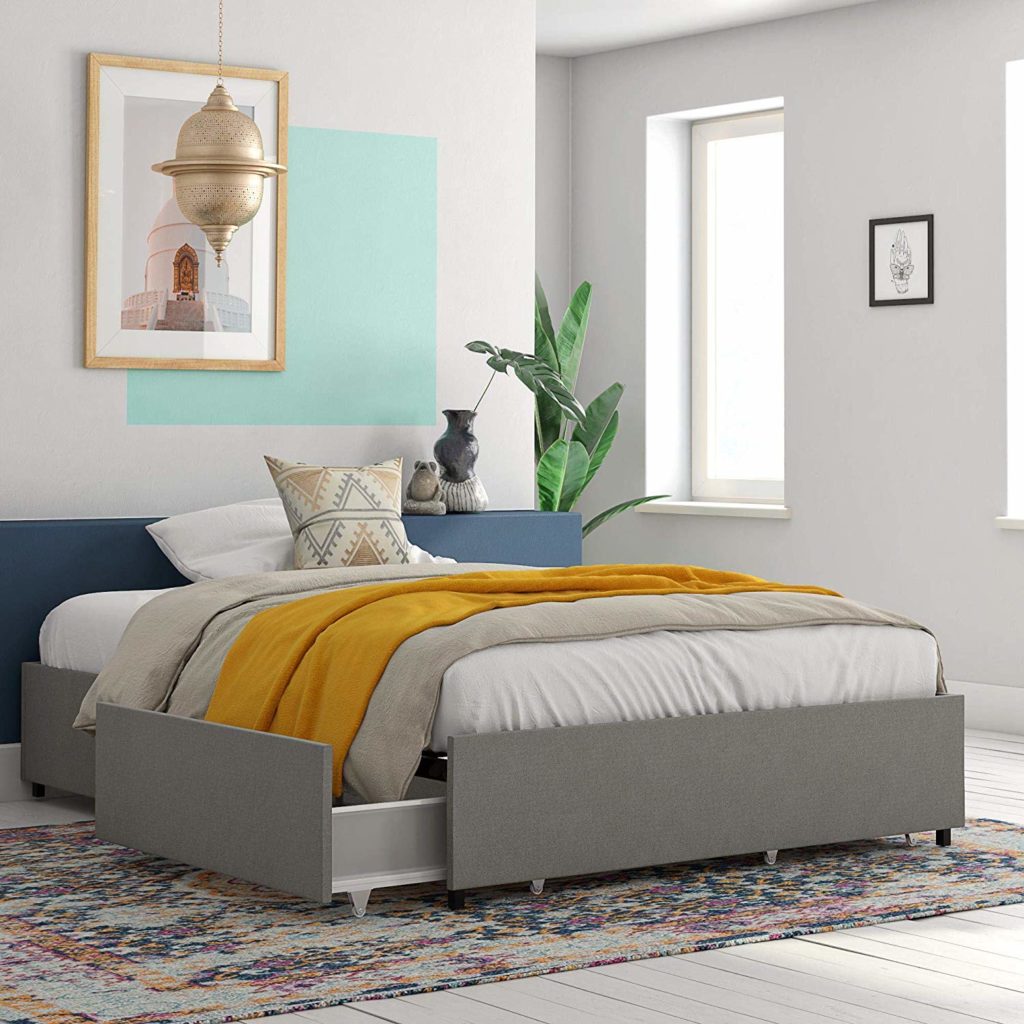 Drawer style storage bed have drawers around the bed frame, either on the side or/and the foot of the bed.
As compared to lift up storage bed, storage bed with drawers usually come with lesser space capacity, but it allows for more compartmentalising and categorising.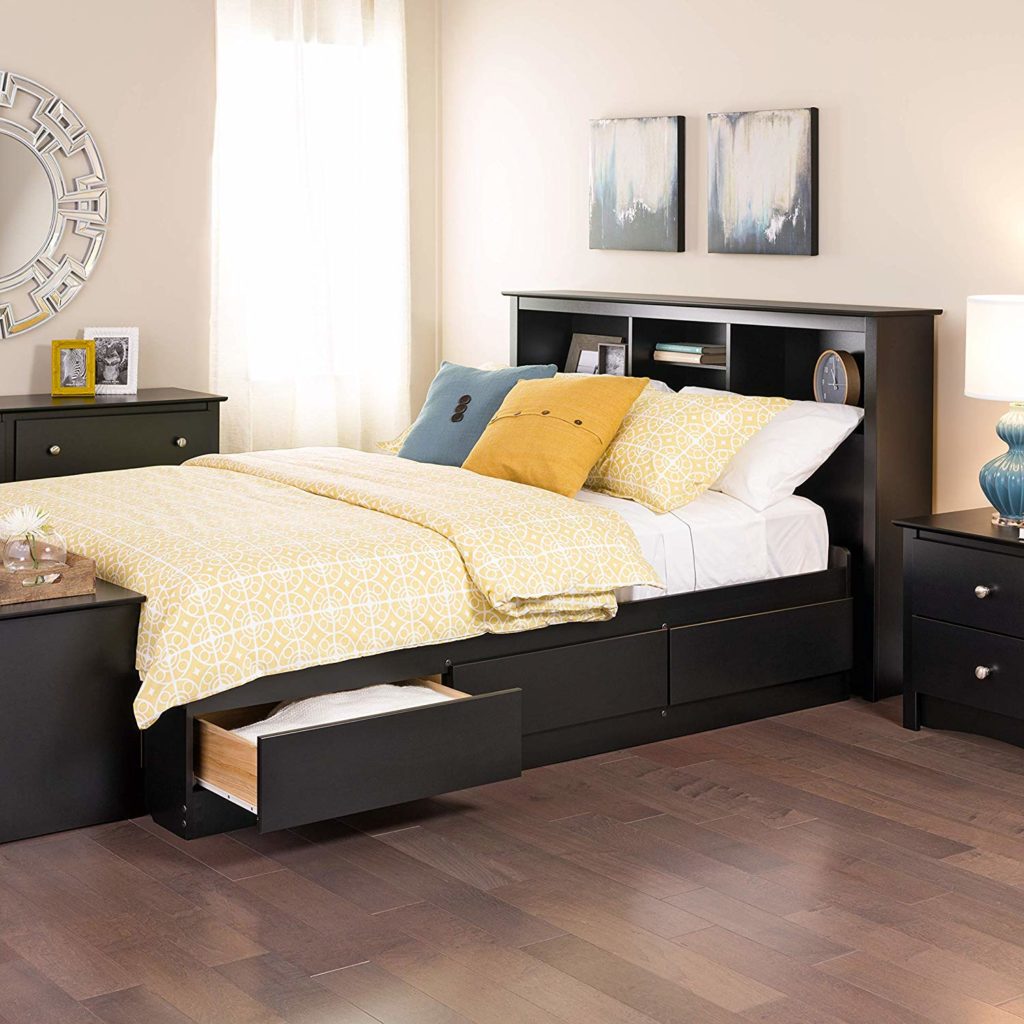 Some storage bed comes with headboard storage. Alternative, you could also get a separate headboard to attach to your current bed.
The are amazing alternatives for bedside tables, where you can put your glasses, or a reading book or two.
Depth of storage
Some shops allow for customisation of the depth of the bed space. For additional storage, you could get a deeper storage space. However, this would lead to a taller bed which may not suited for parents when your child wants to climb up the bed.
Platform board at the base of the bed
Some platform bed comes with a board at the base of the bed. Good quality board can be made from solid wood, while those lesser quality could be made from hollow wood or strips of wood. Other storage bed could be hollow inside where you store your stuff directly on the floor.
Thickness of your mattress
If you have a storage bed with deep space, coupled with a thick mattress like a pillow-top mattress, it may add a lot of height and make your bed tall. For those with children who tend to sleep with you, it may pose a safety hazard.
Weight of items in storage
Do plan ahead on the types of items you plan to storage in the spaces of the storage bed.
Life up storage beds are amazing if you are looking to put bulky items like books and winter clothings as they can withstand heavy weights.
Whereas for drawer style storage bed, they may topple under weight pressure and are good for organising small scattered items.
What's my storage bed like?
I've got a queen sized life up storage bed with no central divider. Things I managed to squeeze include:
Low usage kitchen appliances such as an induction cooker, mixer
Excess utensils such as pots and plates
Daily necessity items such as toiletries
Luggage
Winter clothing
These items are in my storage space thus far. What about you?