Landed properties in Singapore are considered scarce in Singapore due to the small land size and high population density. Owning a landed property, especially a freehold one, is a prestige and luxury due to the limited supply.
This is a property that is statically reserved for the top 5% earners in Singapore due to the high quantum of one unit. It is a symbol of wealth and status and the fact that it can only be owned by Singaporean or PR (with certain conditions met) make it all the more rare and luxurious.
To know how much you need to pay at each stage of the purchase, you can refer to this article – How much does a Private Condo really cost?. The idea of payment at each stage is roughly the same for private properties in general.
---
Sample Calculation
In this sample, we are looking at a entry level landed property – which is a terraced house with a price tag of $3.5 million.
We can assume the following:
Singaporean couple first property purchase
Combined monthly income is $50,000
Bank loan is taken at 3.5% per annum for the maximum tenure of 30 years. (This is the standard interest rate used to calculated based on MAS policy.)
Calculations as follows:
Option Fee = $175,000 (cash)
Sales and Purchase Agreement (S&P) = $525,000 (CPF / cash)
Legal Fees = $3000 (CPF / cash)
Buyer Stamp Duty = $99,600 (CPF / cash)
ABSD = –
Valuation Report = $214 (CPF / cash)
Survey Fees = $300 (CPF / cash)
Lump Sum Payment = $175,000 (CPF / cash)
Mortgage Insurance = optional (cash)
Fire Insurance = optional (cash)
| | |
| --- | --- |
| Total Initial Payment = | $978,114 |
| Loan Amount = | $2,625,000 (maximum amount) |
| Monthly Mortgage* = | $11,788 |
* excludes monthly bills such as utility bills, property taxes etc.
---
How much does a landed property really cost?
On a 30 years instalment, you are looking to pay:
$978,114 + $4,243,680 (total instalment paid) = $5,221,794 (for 30 years instalments)
Wow! Even though your purchase price of the landed property is at $3.5million, the actual costs you are paying might be up to 65% higher than what you sign up for, mainly due to the interest on the loan you took.
Interest on your bank loan is what usually eats you up, and if you dream of owning a landed property at some point in your lifetime, calculate your finances carefully and ensure that you do not stretch yourself too tight.
Last Updated: 05 Mar 2019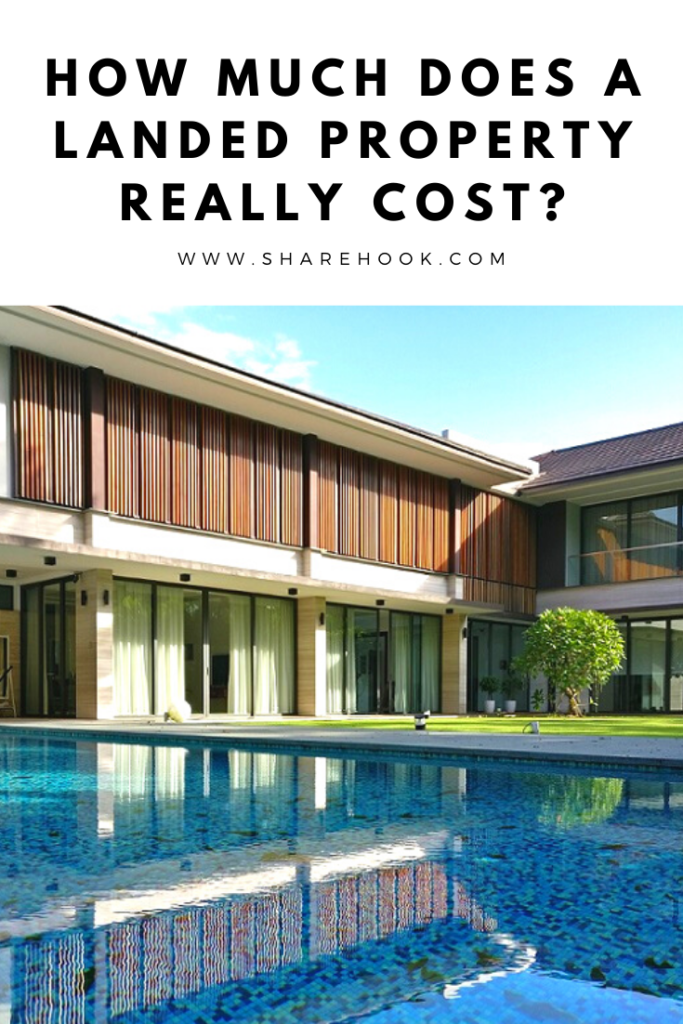 Check out other related posts here: